Anti-Corruption Crusader Strikes Deal With Indian Police, Ending Standoff
Anna Hazare will be allowed to stage a 15-day public hunger strike in New Delhi. As we reported yesterday, Hazare was in a standoff with the Indian government, which arrested him for planning a protest without a permit.
His arrest drove thousands to the streets in his support and put the government in a corner, with Prime Minister Manmohan Singh delivering a speech to both houses of Parliament in which he said Hazare's intent to go on a hunger strike to force the government to pass his version of an anti-corruption bill was "totally misconceived and fraught with grave consequences for our Parliamentary democracy."
Under pressure, police freed Hazare. But Hazare, known to go on hunger strikes in support of anti-corruption legislation, refused to leave the jail until the government issued a permit that allowed him to stage a public strike in New Delhi.
Today, the government relented, increasing its offer from a three-day permit to a 15-day permit.
The Wall Street Journal reports:
Police loosened from three days to 15 the time limit for the protest and removed a cap of 5,000 on the number of attendees, allowing as many people as the protest site can hold, according to a New Delhi police spokesman.
Prashant Bhushan, a prominent lawyer and close aide of Mr. Hazare, said the activist was still in Tihar Jail Thursday; he was waiting for the site at New Delhi's Ramlila Grounds to be prepared for his protest on Friday, Mr. Bhushan said.
Morning Edition's Renee Montagne talked to Amol Sharma, a Wall Street Journal reporter who's been covering the story. Essentially, Sharma said, Hazare has captured a broad public sentiment that the Indian government is corrupt, which we touched on more in depth in yesterday's post.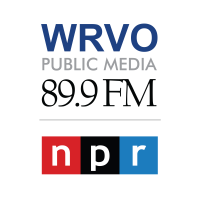 "People are outraged," said Sharma. "[Hazare has] tapped into a sense of complete helplessness about public officials being top to down corrupt."
Sharma says that it's impossible to tell where this will end. What Hazare and his people want is a commission that has broad power to investigate all public officials. But what the government is proposing is a commission that does that, except it would not have the power to investigate the prime minister and the judicial branch.
The only way out of this crisis is if the two sides reach a compromise, said Sharma. But the two sides are far apart.
Copyright 2021 NPR. To see more, visit https://www.npr.org.