Le Moyne commencement goes smoothly despite controversy over speaker Cardinal Dolan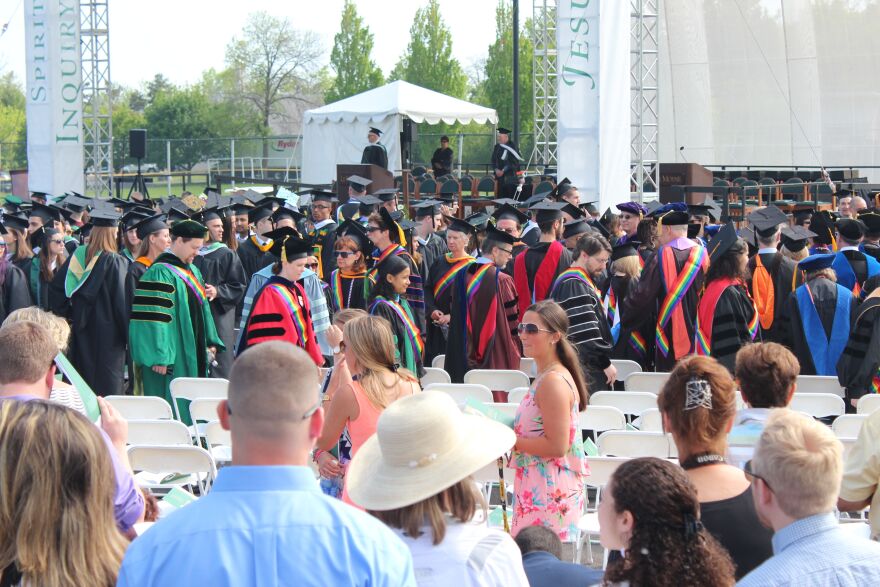 Cardinal Timothy Dolan, the archbishop of New York, gave the commencement speech at Le Moyne College on Sunday. Dolan's visit has been marked with controversy.
A student at Le Moyne started a petition calling for a different speaker because of Dolan's handling of allegations of sexual abuse by priests and comments he's made about gays and lesbians.
But despite the debate over whether the archbishop should be the speaker, the ceremony went smoothly.
Dolan's commencement speech reflected on the differences between knowledge and wisdom.
"Knowledge tells us how things work, how they operate, how they function. Wisdom tells us how things are," he said.
Dolan's speech called on students to think about being selfless.
"Historians observe that modernity began when astronomers concluded that the earth is not the center of the universe. Maturity commences when we admit that, neither am I," the archbishop said.
Dolan also told students to embrace service to others and to "run the other way," a reference to the September 11 in New York City when occupants of the World Trade Center evacuated the building, yet first ran the other way, towards the danger.
The only symbolic protest came with many professors who wore rainbow-colored stoles over their robes in support of gay rights. Pope Francis released a report in 2014 calling for more inclusion of gays and divorced couples in the Catholic Church. Dolan said the report needed some major reworking.