Stay up to date with the latest news on the coronavirus and COVID-19, the disease caused by the coronavirus. We'll post regular updates from NPR and regional news from the WRVO newsroom. You can also find updates on our live blog.
A focus on flexibility: Oswego County P-TECH Principal Brian Heffron on distance learning
Oswego County P-TECH is a program focused on technical, professional and academic skills. In the wake of the coronavirus outbreak, P-TECH students, teachers and administrators have found their worlds turned upside down.
For some background: Students must be accepted into the P-TECH program, as eighth graders, after an application and interview process. At its core, the program is a partnership between county school districts, Onondaga Community College and industry partners.
"We have several advanced manufacturing companies here in Oswego County that work together to provide an educational experience for students that prepares them for the field of manufacturing," Oswego County P-TECH Principal Brian Heffron said.
By graduation, P-TECH students receive a Regents high school diploma and an associate's degree in either mechanical or electrical engineering.
Given their unique program, we checked in with Principal Heffron to see how students and teachers are coping now that K-12 schools and colleges across the state have moved to remote teaching in the wake of the coronavirus epidemic.
PTECHCorona_Ext_LL.mp3
An extended conversation with Oswego County P-TECH Principal Brian Heffron.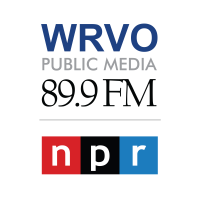 Here are some highlights from our interview:
First steps after closure
Heffron said the first step in the process was securing basic supplies for P-TECH students: food, technology – even paper and pencils. From there, the focus was on their studies. This was made all the more difficult by the new distance learning protocols. There are certain challenges in teaching from a distance, Heffron said, especially when dealing with new material.
"Our purpose when we are looking at what we can do for our students is to provide them opportunities for them to sharpen their skills," Heffron said, "especially during a time here that P-TECH is really focusing a lot on those professional skills and technical skills."
Heffron said there's a lot that can be done for the students, while focusing on elements they've already learned.
On remote-learning technology in a rural county
"Our purpose when we are looking at what we can do for our students is to provide them opportunities for them to sharpen their skills."
P-TECH students, as part of their curriculum, are exposed to many educational formats. Many of them are comfortable with classroom technology that goes beyond in-person learning, according to Heffron.
"Students are actively participating in Google Classroom or Blackboard, so they have lots of exposure to those things. It's an extension of their learning during a normal course of the school year," Heffron said.
That became the focus when transitioning to classwork and enrichment activities that can only occur outside of the traditional classroom – using platforms that students were already familiar with. Heffron said it's been a success so far.
"Students have really had a smooth transition. They are actively engaged."
In rural areas of Oswego County, internet services can be sparse. What internet families do have is not always strong, consistent or reliable, Heffron said.
"Once we identified what students had and what sort of strength their internet was, we made decisions to be able to help those students out."
In some cases, that meant providing them loaner laptops. In other scenarios, materials were delivered in other formats or as hard-copies.
Teaching: Not just a job
In a recent remote faculty meeting, Heffon spent time checking in with teachers. The focus was student success in this unprecedented time, but time was also made to vent and to share obstacles teachers face.
"Oftentimes we are focusing - and rightfully so - on students' health: physical health, mental health." Heffron said. "One of the things that we have looked at is to ensure that our teachers, who we know are going through obviously some very similar situations with stress and anxiety... that we're looking out for them as well."
Heffron said it's important to take care of everyone during the school closures.
"They are working very hard to be able to connect with our students and we want to make sure that they are supported and that they have their needs being met as well."
Why there may be at least one silver lining
Heffron said the majority of phone calls he receives are from parents and caregivers asking how they can continue to support their students as they learn remotely. As caregivers become more involved, working side-by-side with their students, some have remarked that they've had good conversations and developed connections with their children during this time.
But what if these connections could continue after the coronavirus epidemic passes?
"I think there's an opportunity here to really sort of allow parents to look at their child and say 'Not only is it important that I have a role in the educational component of their life, but also my child is willing to allow me to have that relationship'" Heffron said. "We are going to have a group of parents who really have had to go through an experience where they have been aware of the things that students face."
As the coronavirus epidemic continues to affect our community, we're checking in with members of organizations and businesses in the area who have made drastic changes to continue to provide essential services. Hear these conversations during "Morning Edition," with extended versions available online. Catch up on the latest coronavirus news from NPR and WRVO anytime.