Gillibrand says she supports action against ISIS, wants reform in NFL
Sen. Kirsten Gillibrand (D-NY) says she supports President Barack Obama's call for airstrikes in Syria. During a weekend appearance on CBS "Face the Nation," Gillibrand said the United States needs to take action against the militant group known as ISIS in Syria, but the U.S. needs to make intelligent decisions about how to do that.
"It is appropriate to ask for Congress' approval for certain military actions, and he is going to do that," Gillibrand said. "We will be able to debate what that request is. Certain strategies I don't support. I don't think arming the rebels, in this instance, is necessarily going to be productive. We spent years training the Iraqi forces, Iraqi police forces, Iraqi military forces, and ISIS was able to cut through them like butter."
Gillibrand also says forming a multi-lateral coalition made up of Muslims from across the Middle East is the right approach.
Obama announced last week that he plans to ramp up airstrikes on the region in an attempt to destroy the militant group. A Congressional vote could take place this week, and the plan has support from both political parties.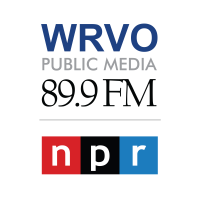 NFL should have "zero tolerance"
Gillibrand also weighed in on the National Football League. She, along with several other female senators, would like NFL Commissioner Roger Goodell to enforce a zero-tolerance policy when it comes to domestic violence in the league.
She says recent incidents involving players like Baltimore's Ray Rice and the alleged actions of San Francisco's Ray McDonald have been handled poorly by the league.
Gillibrand told Bob Schieffer on "Face the Nation" that the NFL's actions are endemic to other sections of society. Recently, the senator pushed for reform of sexual assault policies in the military and on college campuses.
"The broader issue, Bob, is this institutional support," Gillibrand explained. "This chronic institutional support, whether it's the NFL, whether it's the U.S. military, whether its the college campus, where the institution gathers and surrounds their star player, their golden boy, whomever it may be, without any regard for the victim and survivors. Without any regard for women."
The senator says she wouldn't be surprised if there are congressional hearings about the issue of domestic violence in the NFL.