Candidates for Onondaga County sheriff weigh in on inmate treatment, SAFE Act
Since its passage in January 2013, the New York SAFE Act has been a topic of discussion for law enforcement officials across the state, including the two candidates running to replace outgoing Onondaga County Sheriff Kevin Walsh.
While speaking with Grant Reeher on WRVO's Campbell Conversations, Republican Gene Conway and Democrat Toby Shelley expressed concerns with the gun control law, and neither threw their full support behind it.
Shelley says there are good and bad parts to the SAFE Act, but says a certain amount of judgment needs to be used.
"They talk about the number of bullets in your magazine," Shelley said. "If you forgot to count one day, we might use that discretion and say no we're not going to arrest you. If we find you that same day on school grounds threatening a teacher, we might count your bullets that day."
Conway says law enforcement officials were not asked to help craft the SAFE Act, and nearly two years later there is still confusion surrounding it.
"People in their homes, people at work or people on the highways, those are going to be my priorities," Conway said. "And until we get those things in hand, then enforcing confusing principles under the SAFE Act will not be my priority."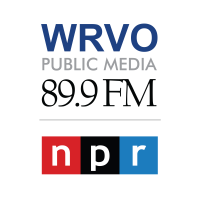 The two candidates also agree that something needs to be done to improve the treatment of inmates at the Onondaga County Justice Center.
Conway says safety should be top priority for everyone working and staying at the justice center.
"Part of the situation is the types of people that are being brought into the justice center, and I'm speaking specifically about people who suffer from mental illness," Conway said. "That is absolutely the last place that those people should be."
Conway says simply adding more rooms to accommodate overcrowding to include those with mental illnesses is not the answer.
Shelley says following the deaths of two inmates, more needs to be done to prevent similar incidents from happening.
"We have to bring a level of fairness and accountability and transparency into the justice center, and ensure that the policies are properly followed and the training is properly done to prevent those things," Shelley explained.
More of this interview can be heard on the Campbell Conversations, Sunday evening at six.