New York's 21st Congressional District includes all of Clinton, Franklin, St. Lawrence, Jefferson, Lewis, Hamilton, Essex, Warren, Washington and Fulton counties and parts of Saratoga and Herkimer counties.0000017a-3c50-d913-abfe-bd54a8740000The incumbent is Elise Stefanik (R-Willsboro). Stefanik was first elected in 2014 -- in which she made history by becoming the youngest woman in the House -- by defeating Democrat Aaron Woolf 53-32 percent.Other declared candidates in the 2016 race for the seat include Mike Derrick (D), retired Army colonel; and Matt Funiciello (G).
Woolf: "I loved being your candidate"
Republican Elise Stefanik cruised to an easy victory to become the North Country's next Congresswoman. She defeated Democrat Aaron Woolf 53-32 percent, with the Green Party candidate winning 11 percent of the vote.
At his campaign headquarters near his home in Elizabethtown Tuesday night, Woolf acknowledged some rough patches in his campaign.
Republicans pigeon-holed filmmaker Aaron Woolf from the beginning as a "Manhattan Millionaire," a carpetbagger. But people at this folksy, Adirondack bar near his home don't see that Aaron Woolf at all.
"I only know him as 'Adirondack Aaron,'" said Pat Cashin, whose family owns the Cobble Hill. He says Woolf was the North Country guy in this race. As far back as the 1990s, Cashin says, Woolf was sitting at this bar betting on his Baltimore Orioles against the Cashin family's New York Yankees.
"He's a genuine guy," Cashin said. "Somebody I'd definitely like to see speaking for this area."
But the rookie politician struggled to communicate his local credentials to most of the North Country. Throughout the night, there wasn't much of a feeling that Woolf would pull off an upset, and when Woolf walked up to a podium jerry-rigged from a music stand, he acknowledged the rough patches.
"It was something that came in fits and starts," said Woolf. "But when we hit our stride, we were incredible."
There was warmth in this crowd, a gathering of people who really seemed to know and like Aaron Woolf. Woolf squeezed his wife, Carolyn Sicher, and returned the feeling.
"I loved being your candidate," Woolf said. "It was an incredible honor being your candidate."
Woolf cast himself as a centrist fit for a moderate North Country. Another Bill Owens. He campaigned with Owens by his side for much of the race.
Woolf said when he called Elise Stefanik with congratulations, he asked about her promises of bipartisanship.
"And I asked her if her commitments to bipartisanship that she expressed so often during the end of the campaign were real. And she assured me that they were," Woolf said. "We all have to work with this family going forward. I couldn't be more pleased that some of that spirit of bipartisanship seemed to become part of the [talking points] of all three candidates in this race.
A few Woolf supporters blamed Green candidate Matt Funiciello for siphoning off liberal votes. Others attacked Stefanik for conservative positions, like her hardline stance against abortion.
Many blamed the influence of Super PACs, outside groups spending hundreds of thousands of dollars attacking Woolf with that "Manhattan Millionaire" stuff in the first place. Delia Thompson lives in Elizabethtown.
"It's sad," Thompson said. "Private groups go in and fund candidates without even saying who they really are. It's like a stealth supporter. I don't like that."
Woolf did come away with some victories. He built name recognition. He actually won Clinton and Essex Counties, his home turf.
After Woolf said he's not going to Congress this time, people cheered. But when asked if he'd run again in two years, he said only, "I can't answer that question right now."
Funiciello vows to run again
Funiciello_Loses_-_BM.mp3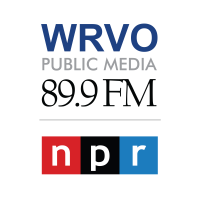 Green Party candidate Matt Funiciello, a baker from Glens Falls, also played a huge role in the race, arguing for progressive ideas and claiming support from just under 11 percent of voters.
Speaking last night, Funiciello said he got enough backing from North Country families that he will definitely run again in 2016, unless a more progressive candidate agrees to run on the Green Party ticket.
"I feel like we don't want to lose the momentum," he said in an interview with NCPR. "There's no way that I can betray, not the support for me, but support for these issues. So if there isn't someone else to come forward, I am planning to run again in 2016 for sure."
Green party candidate Matt Funiciello. Photo courtesy Matt Funiciello
Asked if he would consider running as a Democrat, Funiciello repeated his strong dislike for the Democratic Party and said the North Country needs more choices.
"It's time to build something new," he said.
Funiciello says the Green Party will work to build grassroots support and strength over the next two years.