Utica mayoral race features a rematch
The very fact that incumbent Utica Mayor Rob Palmieri can run for reelection again is one of the reasons his opponent, Utica Common Councilor Joe Marino, is trying to unseat him. In a controversial vote two years ago, a narrow majority of the council voted to extend term limits for the mayor and city councilors from eight successive years in office to 12, thus enabling Palmieri to seek a third term. Marino says Palmieri was behind this push, which he says should have gone before the voters since the original term limit law was passed by referendum.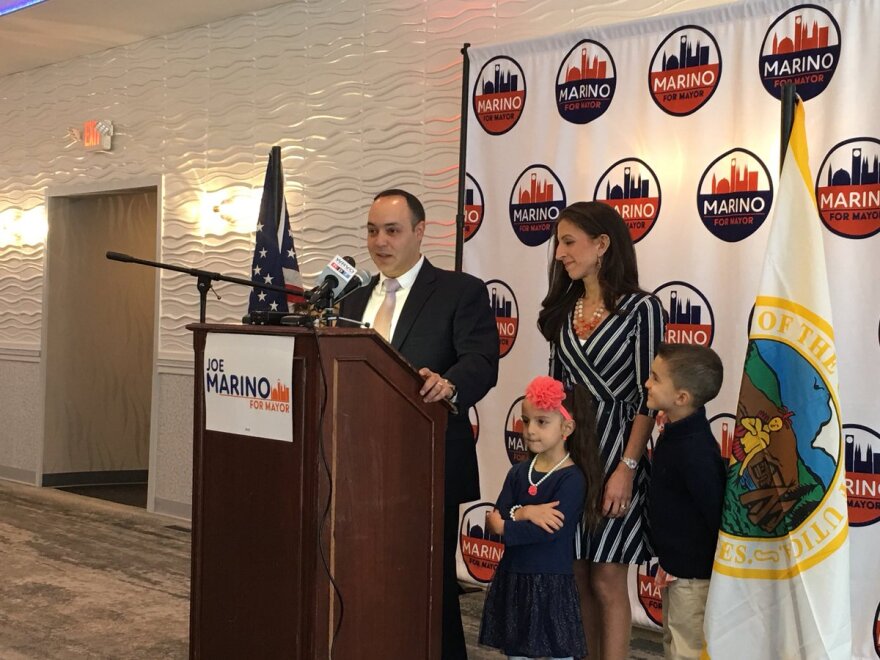 "He clearly wasn't interested in democracy because he turned around term limits," Marino said. "It was hard to swallow."
Marino says that was not the only time Palmieri was on the wrong side of an issue. In 2016, Palmieri vetoed a $75-million plan that Marino helped pass through the council to pave every road in Utica over a 15-year period. The public later reversed Palmieri's veto in a referendum. That same year, Palmieri supported a proposed asphalt plant in north Utica that the city council voted down after a backlash from local residents.
"Your neighborhood is not immune from Mayor Palmieri doing whatever he wants and not talking to you about it before, during, or after," Marino said. "Uticans need to be served by their government, not their government serving them."
Palmieri says he opposed the council's paving plan because it requires the city to borrow too much. He says he would have gone about the funding in a different way. As for the extension in term limits Palmieri, says they still exist.
"The people have a choice, and the city of Utica has term limits," Palmieri said. "It's as simple as that."
Palmieri says voters want his administration to continue. When he took over in 2012, there was a negative general fund balance and an $8 million budget gap. Today, there's about $7 million in the fund balance and the city has seen six consecutive budget surpluses.
"The city is in the best economic condition that it's been for maybe my lifetime with all of the great things that are happening," Palmieri said. "There's a feeling in the city of Utica that we haven't felt in maybe 50 or 60 years and it's just the beginning."
The Republican candidate for mayor, Matt Arcuri, didn't respond to requests for an interview.