NY's congressional delegation split on Ebola response
Federal lawmakers from New York are somewhat split on how to handle people traveling to the state from Ebola-stricken West African nations.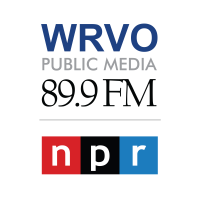 Gov. Andrew Cuomo and New York City officials have been trying to strike a balance after a doctor tested positive for the highly-contagious virus after returning to New York. There was public outcry after a nurse with no symptoms was quarantined in nearby New Jersey. She was later allowed to return home.
Sen. Kirsten Gillibrand (D-N.Y.) says a full travel ban could have unintended consequences. "And it may harm the effort of actually tackling the disease at its roots in West Africa," she said.
"So we need to be careful that whatever restrictions we decide on as the federal government that it makes sense for both treating the disease and allaying fears."
Gillibrand says governors and mayors across the country need to make their own decisions about travel bans and quarantines based on what they feel is best for their communities.
Rep. Dan Maffei (D-Syracuse) say experts and scientists should make the tough decisions, not politicians.
"This is a tricky disease and we certainly know that," he said. "And it may be necessary to put on a travel ban or restrict travel in some way, but I think we're best if we follow those recommendations from the scientists and experts."
Both say containing the outbreak in West Africa is necessary.
Republican Congressman from the Utica area, Rep. Richard Hanna, has called for a travel ban from the virus-stricken nations. He said the following in a statement last week:
It is clear that existing protocols must be reexamined and more effective quarantine procedures should be explored in order to ensure containment. We should immediately implement a temporary travel ban from affected West African countries. As we watch more become diagnosed in countries throughout the world and here in the United States, we must take swift precautions to ensure the health and safety of Americans. This is an exponential threat and we must recognize it as such.
Sen. Charles Schumer (D-N.Y.) has supported the federal government's decision to funnel health care workers returning to the U.S. through specific airports with enhanced screening practices in place.
In a statement, he called it a "good and effective step towards tightening the net and further protecting our citizens."