New umbilical cord blood bank in Syracuse to offer two kinds of service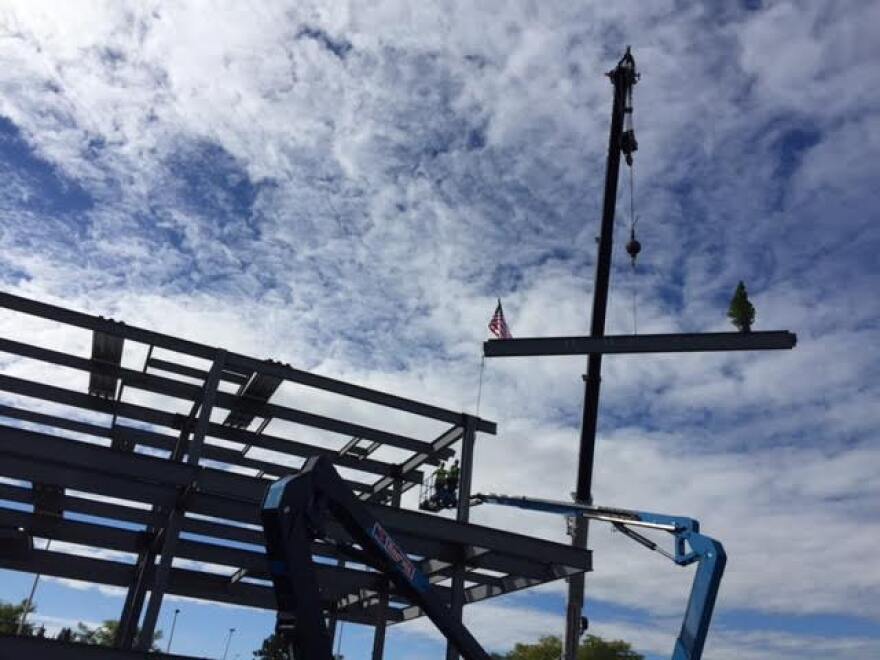 The under-construction Upstate Cord Blood Bank in Syracuse is expanding its scope.
When ground broke for the Cord Blood Bank at Upstate University Hospital's Broad Street Campus, the idea was to create one of only two public umbilical cord banks in New York state. Now, executive director Nicholas Greco says it'll become more than that.
"We're looking to have a non-profit family bank, and a non-profit public bank, and that's unique in the industry. Non-profit. They support each other," said Greco.
A family bank allows cord blood to stay within a family, so it's not available to the general public. This endeavor will go a long way in supporting the operating expenses of the public bank, which will collect and offer donated cord blood to anyone who needs it, typically for treatment of certain cancers and sickle cell anemia.
Greco says families typically choose to bank their child's cord blood stem cells, as a kind of "medical insurance" in case a need emerges.
Greco says it will provide more than just reassurance for families across central and northern New York.
"But what I would hope is that it would be actually used. There are many pediatric illnesses that we can use cord blood, there are many adult onset diseases like Alzheimer's."
Greco points out strides in the world of regenerative medicine offer treatment common diseases.
"Cerebal palsy, autism, Alzheimer's, stroke, wound healing. All of these diseases affect your family, my family, everyone's family. Leukemia's very rare, maybe one in 20,000, but these are one in a hundred," said Greco.
The cord blood bank is expected to open next July.