The diet debate, and why there's more common ground than you think
There are few things as intimate as food, according to this week's guest. Food affects the quality of our day; we celebrate with food; we're passionate about food -- for health and pleasure. And this fascination presents an opportunity for exploitation, says Dr. David Katz, who has been following the diet debate for years.
This week on "Take Care," the inside scoop on healthy eating. Spoiler: We're not talking about low fat, low carb, vegetarian, vegan, gluten-free, or paleo -- not exclusively at least. Dr. Katz is founding director of Yale University's Yale-Griffin Prevention Research Center and president of the American College of Lifestyle Medicine. He's recognized globally for his expertise in nutrition, weight management and prevention of chronic disease. In this week's episode, Dr. Katz helps us find common ground in the diet debate.
Calories in, calories out (historically speaking)
There's two part of the diet debate story, according to Dr. Katz, the first we just mentioned: food and nutrition is close to each and every one of us, and easily exploitable. The second: our lifestyles have changed.
"We are adapted to a world where calories were relatively scarce and hard to get, and physical activity was unavoidable. We have devised a modern world where physical activity is scarce and hard to get, and calories are almost unavoidable," Dr. Katz says.
Human beings are vulnerable to obesity because we have no native defenses or adaptations to combat our high-calorie intake, according to our guest. The solution to this problem becomes diet, usually the next best newest one.
Dr. Katz explains the formula as such (this isn't high school algebra):
daily interest PLUS widespread preoccupation PLUS a lot of frustration and desperation EQUALS an opportunity to make a ton of money by giving people a different solution (usually a diet) every day
It doesn't help that the diet debate is set up as a conflict, Dr. Katz says. The nutrition world is a noisy one, full of bloggers, experts and regular people sharing their experiences with diet and nutrition.
"To be heard above the din, scientists themselves have to be more and more provocative," Dr. Katz says. "And I think unfortunately that has tempted many of my colleagues to narrow down their perspectives and say what they believe in the most extreme, titillating version."
It sounds like genuine conflict. But is it?
What's on your plate?
Dr. Katz has found that the plates of nutritionists and scientists look a lot more similar than you'd think. He goes so far as to say that there is actually "massive global consensus about the fundamentals of healthy eating."
Ultimately, Dr. Katz explains that we can all achieve a basic theme of eating (rather than one single prescriptive diet):
Food: not too much, mostly plants
Wholesome foods in sensible combinations: lots of vegetables, fruits, whole grains, beans, lentils, nuts and seeds (this should be the focus of your diet, Dr. Katz says)
With or without varying amounts of everything else: lean meat, poultry, fish, seafood, dairy, and eggs
Unprocessed or minimally processed
Katz_DietDebate_LONGWEB.mp3
Note: This is an extended version of the interview which aired on-air December 6, 2015.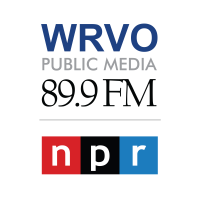 Listen to the extended interview with Dr. Katz for more of his thoughts on: funding of diet/nutrition research, questionable citation practices, the impact diet can have on preventable diseases and an in-depth look at the diet theme he says is most healthy.