Stay up to date with the latest news on the coronavirus and COVID-19, the disease caused by the coronavirus. We'll post regular updates from NPR and regional news from the WRVO newsroom. You can also find updates on our live blog.
Community effort: Cider Creek Hard Cider shifts operations to produce sanitizer
Kevin Collins is co-owner and head brewer at Cider Creek Hard Cider in Canisteo. The town, in Steuben County, is a small by most classifications -- with a population of just over 2,000 residents. But don't think that a small town can't make a big difference.
It all started with a Facebook post:
Two weeks ago, Collins posted a picture of barrels filled with aging hard cider. The barrels, "filled with years of hard work," had a different meaning to him now. He decided to join the ranks of brewers and distillers across the state shifting operations to provide hand sanitizer during the coronavirus pandemic.
"Knowing the process of distillation and how long it takes, I was looking at my barrels and I just thought to myself this would be a great way to help our local community," Collins said.
The post gained a lot of traction, first from his good friend Justin Recktenwald of Wild Brute Winery in Arkport, New York. Recktenwald donated 1,200 liters of wine. The collaboration snowballed from there.
"That's one of the things that I'm most proud of," Collins said.
To distil the donated cider and wine, Collins reached out to Carlton Reeves of Krooked Tusker Distillery.
"He's the one that has to run this product through his still to get the alcohol out."
From there, Christopher Missick of Bellangelo Winery jumped on board, donating 1,500 gallons of wine to be distilled. So did label companies, to provide labels for when the sanitizer is produced, bottled and labeled. Even propane was donated to keep the stills running. The outpouring of support has left Collins speechless.
"I'm just so humbled by everybody that's willing to help."
The process of going from hard cider or wine to sanitizer is fairly simple. Initially, you have to get up to the desired ABV -- around 10% for this purpose.
"From that point, after your initial fermentation is done, it is then distilled," Collins said. "Your cider, wine, whatever, goes into the still and then the ethanol is extracted about of your base volume."
It's a long process because there's only a 10% yield of ethanol from the initial volume going into the still. Have 100 gallons of wine? That will net you around 10 gallons of ethanol after the distillation process.
The sanitizer is staying local for now, making its way to local hospitals, state police, nursing homes and ambulance companies.
"We want to focus on our immediate community: the people who take care of us day in, day out – we want to be able to take care of them as well," Collins said.
Collins hopes their efforts are making a difference, keeping people positive by occupying their hands and minds during a difficult time.
"The positive here is people coming together," Collins said. "I think that is very important, but again we're just hoping it helps."
CiderCreekExtended_LL.mp3
An extended interview with Kevin Collins, co-owner and head brewer at Cider Creek Hard Cider.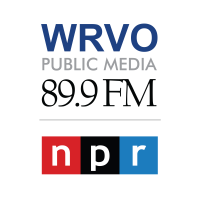 As the coronavirus epidemic continues to affect our community, we're checking in with members of organizations and businesses in the area who have made drastic changes to continue to provide essential services. Hear these conversations during "Morning Edition," with extended versions available online. Catch up on the latest coronavirus news from NPR and WRVO anytime.