Syracuse council will rework "Ban the Box" legislation
The Syracuse Common Council has temporarily pulled the "Ban the Box" legislation in order to conduct more public outreach and rework the legislation.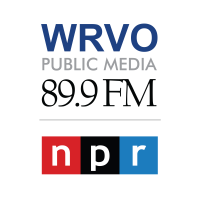 The law, known as the Syracuse Anti-discrimination and Fair Employment Act, would prohibit employers from screening job applicant for a criminal past early in the job application process. The measure was first introduced in early February.
While praised by some community groups, it received criticism from the business community.
Councilor Jean Kessner, who is championing the law, says the measure was withdrawn for more community outreach.
"It's a matter of education," she said Monday. "It's a matter of listening. It's a matter of negotiating. It's a matter of compromising. But 'Ban the Box' will be back. And I suspect it will be passed."
Business leaders, including Centerstate CEO's president Rob Simpson, say the law would be cumbersome to companies and slow down hiring.
The law would only allow companies to inquire about a criminal past when they were serious about making the candidate an offer.
Kessner argues the legislation is about giving more people a second chance.
Outsourcing car "booting"
In other Council action, Syracuse is hoping to crack down on the thousands of vehicles with multiple outstanding parking violations by outsourcing the "booting" of violators.
There are about 19,000 cars that have racked up at least three parking tickets over 90 days in the city, making them eligible for a boot - which costs several hundred dollars to have removed. Those tickets add up to about $8 million in unpaid fees, according to Councilor Jake Barrett.
But the city's application of boots has fallen off in recent years. Barrett says the city used to boot between nine and 11 cars a day, but that's fallen to about four.
Right now the job of booting falls to police, but the council is looking to contract with PayLock to drive around Syracuse and apply boots. PayLock currently provides support services for Syracuse in exchange for a 15 percent cut of the removal fees. If they begin the actual enforcement, the fee will rise to 28 percent.
Councilors delayed a vote on okaying the new deal to look into an amnesty program for violators to allow them to pay up on their outstanding tickets before enforcement begins.
"We believe that since the systems are changing from an internal method to an outsourced method that the residents of Syracuse – and there are going to be other people – who are affected by this, should be given the opportunity in which to make amends," Barrett says.
City attorneys estimated it will take a few months for a new contract to be signed before PayLock begins patrolling and booting.