Miner wins reelection in Syracuse, Greens say party shows strength
Syracuse Mayor Stephanie Miner addresses the crowd following the announcement of her re-election victory.
Ellen Abbott
Rep. Dan Maffei speaks at the podium during the Democratic Party's election night event.
Ellen Abbott
Syracuse at-large councilors, Pamela Hunter and Jean Kessner, speak at the podium.
Ellen Abbott
New 2nd District councilor Chad Ryan poses with Council President Van Robinson, who was re-elected with no opposition.
Ellen Abbott
Green Party candidate Howie Hawkins lost in his race to unseat Democratic incumbent Khalid Bey.
Tom Magnarelli
The Green Party candidates await the results of Tuesday's election. All three candidates fell short in their election bids.
Tom Magnarelli
Syracuse and Onondaga County's local political landscape remains pretty much intact after yesterday's election. Republicans rule the suburbs and County government; while democrats maintain a stranglehold over Syracuse city hall. Mayor Stephanie Miner won re-election easily with 68 percent of the vote against two third-party challengers, and got a surprise congratulations call from Washington.
Miner got the call shortly after polls closed. It was an unidentified number, and wondering if there were election related problems, she picked up.
"He said, is this Stephanie? And I said yes, and he said, this is Joe Biden, and I thought, did I hear this right?" Miner said. "And he said, the vice president of the United States. So he obviously saw that I was like, really? Joe Biden? So it was a great phone call, we had a wonderful conversation. He loves Syracuse, and we love him."
Because of term limit legislation in the city, Miner, who was elected the first female mayor of Syracuse four years ago, is essentially a lame duck. But is there a possibility she would push to get rid of that limitation in order to run for a third term?
"There have been folks who have commented that I like Mike Bloomberg, and maybe I'd follow the Mike Bloomberg model," Miner said. "I'm quick to say that I don't have the money that Mike Bloomberg does. Look, I'm profoundly grateful that the people of this city have an opportunity for another four years. And I'm going to work hard every day and accomplish things for this community."
She also says the next four years will see more changes in the city of Syracuse.
"We have extraordinary challenges facing the city, and we have to measure up to those challenges," Miner said. "And we're going to do that every single day, as we have for the last four years we'll do in the next four years."
Miner says some things that residents will see in her second term, include the second phase of school reconstruction, an economic development plan that is coming out shortly, and more public safety initiatives.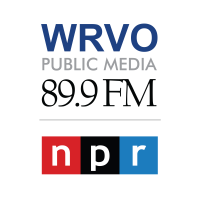 Although Miner handily won reelection, the third party candidates in the mayor's race each picked up about 15 percent of the vote. For Green Party hopeful Kevin Bott, his biggest disappointment was the lack of a debate, an issue he says he'll continue to talk about.
"The crisis that I've talked about in our democracy is underscored by both the media's inattention to that aspect of political discourse, and that the public wasn't up in arms saying this is our elected official, who we pay, who serves us," Bott said. "We want to hear what's happening in the city. So that's what I'll continue to fight for; the strengthening and bolstering of democracy."
Bott also says despite the loss, the Syracuse Green Party is a force to be reckoned with.
"It seems to me from everything I heard, and everything I felt, that there's a tremendous amount of energy," Bott said. "And I hope the vote totals from tonight show that the energy around the Greens is different from the number of registered voters. I want to put that tired story to bed, because we have support in this community."
There was no Republican in the race for mayor for the first time in a century.
Also losing yesterday was Green Party candidate Howie Hawkins, who was campaigning against Democratic incumbent Khalid Bey in the 4th District. This was his 20th loss out of 20 tries.
Barbara Humphrey also lost her bid for a seat on the school board.