Katko says healthcare reform dialogue is back on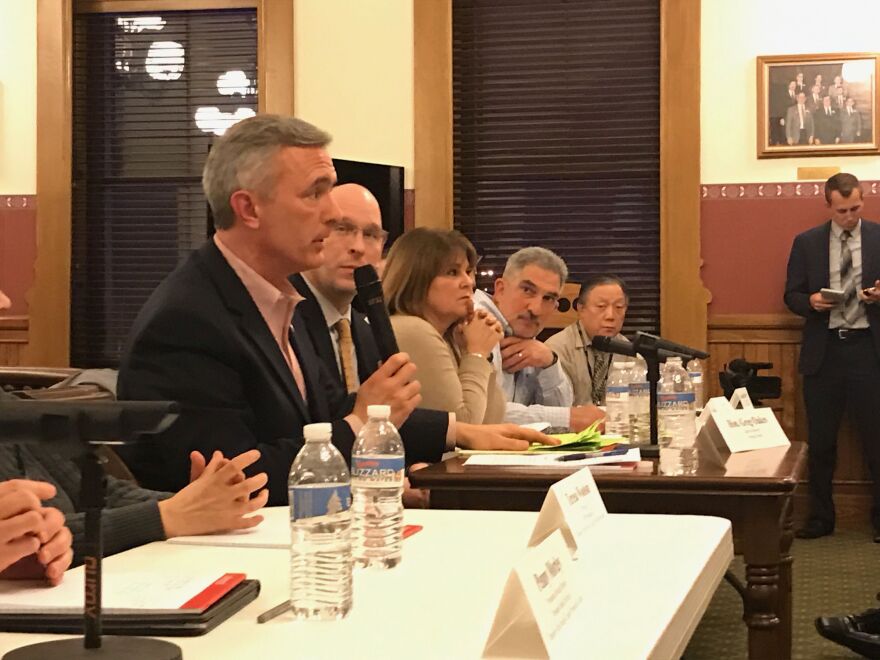 Rep. John Katko (R-Camillus) hosted an opioid forum in Oswego Thursday night -- his first public event since Congress' failed attempt to repeal and replace the Affordable Care Act.
He was one of more than 30 Republicans who helped sink their party's legislation last week. Katko said he could not vote for the bill that he saw as incomplete, especially as the heroin epidemic affects rural areas like upstate New York.
"It would be at best an incomplete solution and it did not do a very good job of -- in fact it was cutting essential health benefits requirements for mental health treatment and for drugs," Katko said.
Despite the setback in healthcare reform Katko said Congress has taken steps in the last year to benefit those trying to recover from drug addiction. Recently passed legislation will offer more than $1 billion in opioid prevention and grant funding for local initiatives to tackle the heroin epidemic.
The Trump administration has pledged that healthcare reform is over, but Katko says that won't last for long. He says the fact that some Republicans want to wait for the existing law to implode on its own and then blame Democrats for its failure is "not leadership."
"I don't think it can be done because if the prognostications for next year prove true, we're going to have to do something and I think it's going to force the discussions," said Katko, saying the healthcare reform dialogue is back on.
While at the forum, Katko was also critical of Trump's proposed budget that includes steep cuts.
"The president's proposed budget is not going to in any way, shape or form resemble what the budget looks like when it's finished," Katko said.
He says some belt-tightening will need to occur because the U.S. is facing a $20 trillion, but not what Trump is proposing -- like a reduction of more than 30 percent in the Environmental Protection Agency's allocation.
"That doesn't mean you do it with a meat cleaver, you do it with a scalpel," Katko said. "You find where the waste is, find where the fraud is, find where the abuse is, where the programs that aren't necessary anymore. But you don't just take a broad swath for political purposes and wipe out an agency and that's not going to happen -- period."