Oswego Common Councilor accused of sexual harassment
An Oswego Common Councilor is being accused of sexual harassment, and the woman making the allegation is calling on him to resign.
At Monday's meeting of the Oswego Common Council, Carol Thompson, a local reporter, approached the podium during the public session. She said that councilor John Gosek and Lou Sorendo, an associate editor for Local News, Inc., sent her sexually explicit recordings through the Facebook messenger app earlier this year.
Thompson says in that recording, Sorendo talks about having sexual intercourse with her, and she says Gosek responds by calling her "poison," later saying "throw a flag over her face and do it for your country."
thompson_recording.mp3
Warning: this recording includes comments of a sexually explicit nature. It was sent to WRVO by Carol Thompson, a local reporter in Oswego. Thompson claims it's a recorded conversation about her between Oswego Common Councilor John Gosek and Lou Sorendo, an associate editor with Local News, Inc. Thompson says the recording was sent to her intentionally through Facebook, claiming it is sexual harassment.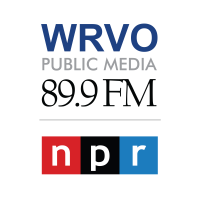 "I mean, how would anybody feel if this was said about their own mother, their sister, their daughter," Thompson asked. "I just feel Mr. Gosek should resign."
Thompson says the recordings were sent intentionally.
During her https://youtu.be/OeIXeKVVCjA?t=5m10s">testimony before the common council, Gosek called on the Oswego city attorney to stop what he called a personal attack. He says the claim is unsubstantiated.
"I said there's no truth to it whatsoever," Gosek said. "I've never harassed anybody."
Sorendo sent a letter to his editor at Local News Inc. this summer that said Gosek was there on the morning the recordings were made and sent to Thompson. But in a statement to WRVO, Sorendo maintains that neither he nor Gosek knew the recordings were made and sent to Thompson because Sorendo says he inadvertently butt dialed her.
Oswego City Fifth Ward Councilor John Gosek Jr. (R-5th Ward) had absolutely nothing to do with the inadvertent transmission of a cell phone-based message left for Ms. Carol Thompson back in April of this year. The message in question was erroneously left for Thompson via Facebook Messenger from my cell phone. Gosek had no knowledge of the message either being mistakenly created or sent. The transmission of the message in question was a direct result of my carelessness and came in the form of a "butt dial." I inadvertently sat on my cell phone and dialed Ms. Thompson without knowing. Neither John or I had any intent of placing Ms. Thompson in harm's way or hurting her in a malicious manner. My apologies are extended to Ms. Thompson, councilor Gosek and the entire Common Council for having to deal with this matter. - Lou Sorendo
Thompson says that's improbable.
"How can you say you butt-dialed a message on Facebook messenger," Thompson asked. "There are four to five steps to sending a recorded message. Can you imagine the creative butt you would have to have to do that?"
Thompson says she filed a complaint with the New York State Division of Human Rights over the matter. That was dismissed for lack of jurisdiction and she is currently appealing the decision. Thompson says she does plan to sue the city over the matter, but Oswego's city attorney says no such lawsuit has been filed as of yet.
Editor's note: WRVO Reporter Payne Horning is a contributing reporter to Local News, Inc.