Utica City Councilman Joe Marino announces run for mayor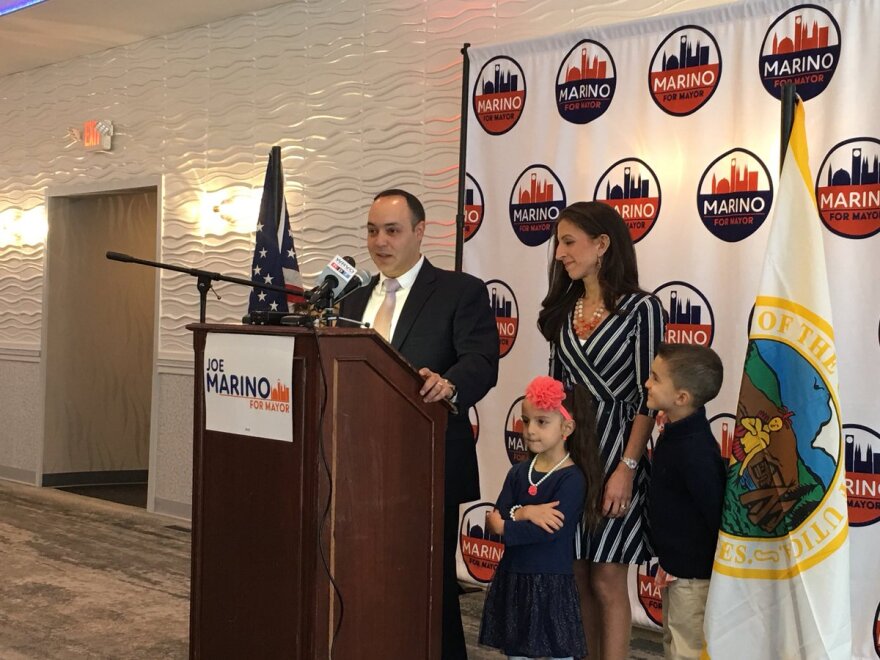 Utica Councilman Joe Marino announced Wednesday that he is running for mayor of the city of Utica, this year. The current Utica mayor, Robert Palmieri, said he would make an announcement about his future in the coming weeks.
Both Marino and Palmieri are Democrats, but Marino has been critical of Palmieri in several areas. If elected, Marino said one of the first things he would do is reverse the extension of term limits from eight to 12 years, approved by the Utica Common Council and Palmieri in 2017.
"As mayor of the city of Utica, I can call for a charter revision committee or work with a council that will work with me to reverse term limits," Marino said. "The people gave those term limits to us and with a simple swipe of one pen, one guy turned it all away."
Marino also said he would smooth out tax hikes and dips that have occurred, over the years, during the budget process.
"We've had a 20 percent ask, we've had a ten percent ask, last year was eight percent, and then every election year it comes up and there's a zero," Marino said. "That's not fair to the people that I represent."
Marino said he'll run as a Democrat, but will also seek other endorsements.
"The Democratic endorcement can only come from one entity and that's the voters; not a committee, not a chairperson," Marino said. "The endorcement will come from the people who vote on primary day, if it comes to that."
In a statement, Palmimeri said over the past seven years, the city of Utica secured six budget surpluses, reduced the size of government, sold hundreds of properties that yielded millions in private investment and transformed downtown. But he said more work still needs to be done, including presenting this year's upcoming budget.