Congressional delegation shows support for area military installations
The three members of Congress that represent upstate New York From the North Country, through central New York, to the Southern Tier, are making a case for a regional defense symmetry. Reps. John Katko, Richard Hanna and Elise Stefanik toured upstate military facilities together Tuesday, to put the focus on potential federal budget cuts that could hurt bases in their districts.
EA_0311.mp3
Ellen Abbott's report from the 174th Attack Wing in Syracuse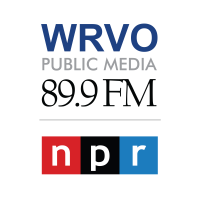 The three Republican members of Congress say they are committed to working together to make sure sequestration doesn't take a bite out of the defense facilities in their districts.
While visiting the 174th Attack Wing in Syracuse, Katko noted each representative deals with one piece of a larger defense puzzle.
"The larger puzzle is making sure that the cutting-edge, technologically sound military is what we have going forward," said Katko. "And a military that's responsive to needs around the world. And each of us represents one of those pieces of the puzzle."
The trio says the thing that could keep that puzzle from fitting together is cuts in the Defense Department budgets -- specifically because of sequestration.
Hanna says it will be a battle to get spending at the level these lawmakers want, but adds it shouldn't be a hard sell.
"They are the most advanced facilities in what they do in our country. So we don't have to make things up to defend those facilities," said Hanna.
The facilities include Fort Drum, the 174th Attack Wing in Syracuse, and Rome Labs at Griffiss Air Base.
The congressional members also noted that a web of businesses is dependent on upstate military facilities.
"We have Lockheed Martin, we have VA Systems, we have 40 companies united to do testing with UAV's over the Adirondacks. We have a lot going on," said Hanna. "Our job is to point it out, defend it, push back on sequestration."
Hanna predicts it'll be a battle to keep spending at the level these three representatives want.
Fort Drum was the second stop for the three New York lawmakers.
Stefanik said the congressional tour illuminate how the two military installations work together. And working together is what the three New York members of Congress are doing now more than ever.
"This is a new way of focusing on strengthen and protecting Fort Drum," said Stefanik.
Stefanik says this visit is in part a way to prepare for Fort Drum's listening session in Watertown later this. Katko, Hanna and Stefanik will be there in support of the base.
Stefanik says she sees the upcoming listening session as an opportunity to show how important Fort Drum is to the local economy, the community and to national security.
"This is not an issue that is just important to my district, given my role on the house armed services committee. It's important to the state and to the nation so I'm excited to have such strong partners in Upstate New York as we head into this listening session," she said.
And, Katko pointed out that the 174th depends on Fort Drum... and Fort Drum depends on 174th. That's especially true with the drone program.
Katko also said both installations are at the cutting edge of what the new army will look like. The three lawmakers say the visits and the upcoming listening session will help bolster their arguments against cuts to the two military installations. The listening session will be March 20.