Syracuse's bike share program underway
If you see some turquoise bikes tooling around the streets of Syracuse, they're part of the city's new bike sharing program, the first of its kind in the state.
The big buzz about the bikes as the program kicked off, is the fact they aren't just any bike. They are e-bikes. Neil Burke, Syracuse's transportation planner said each bike has a pedal assist component.
"What this does is provide you a boost with an onboard battery, to really get you up to speed, and flatten those hills out," said Burke.
Residents had a chance to try out the bikes earlier this week.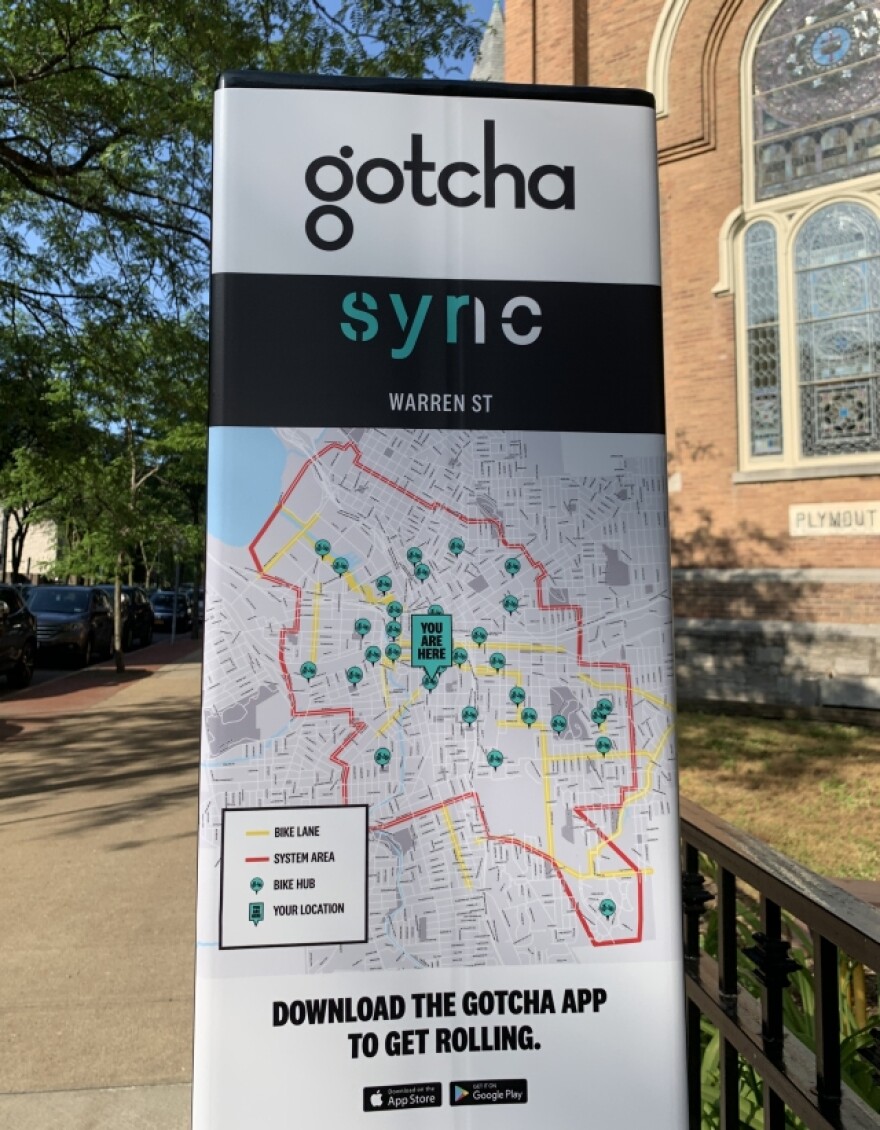 "When you're pedaling you can feel like a boost. So it's a comfortable ride versus a lot of effort," said Anika Flagg.
Biking aficionado and former Syracuse Common Councilor Bob Dougherty is skeptical. But he admits these high tech bikes may find an audience.
"A lot of people don't like to ride bikes because they don't like hills. So I get that. So it'll be interesting to see how it works out. But if they're available to people, they'll use them," said Dougherty.
City officials see this as not just something aimed at getting people more active. City Business Development Director Eric Ennis said part of the focus of the program will be expanding transportation options for individuals living in low-income areas of the city.
"We're working with organizations like the Southwest Community Center. When people walk in and out of that community center every day, and that's thousands of people, they're going to know how to ride the bike and access that tool," said Ennis. "And we're doing it with low income access so people from low income back grounds can still access the bike at a discounted rate."
200 bikes, run by Gotcha Bike, are available at 35 spots around Syracuse. Users download an app, find a bike, scan a QR Code and they're off. It'll cost $2 for one ride, but there are subscription options as well.