New initiative aims to help kids who have grown up living with gun violence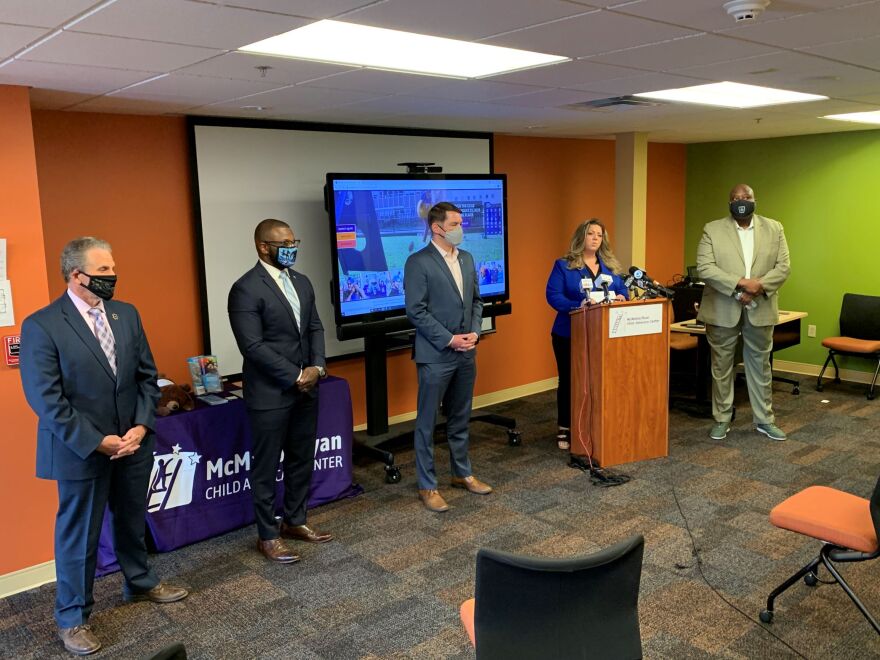 The McMahon Ryan Child Advocacy Center is spearheading an initiative that focuses on the emotional abuse suffered by many Syracuse children, who live in a city where gun violence is a way of life.
Syracuse Police Chief Kenton Buckner said the ShotSpotter technology that tells police when gunshots are fired in Syracuse, has unveiled a disturbing statistic. One out of every three gunshots is not reported to authorities.
"What it tells you is that people are having shots fired outside their house, and they're not calling anyone," Buckner said. "Think how abnormal that really is."
For children especially, living with gun violence is traumatizing and life changing. Timothy Jennings-Bey, founder of Syracuse's Street Addiction Institute has studied the idea of how young people can become addicted to street violence.
"You have people exposed to trauma who are operating in survival mode, because those levels of gunshots instill fear," he said.
Jennings-Bey will be part of the new initiative that begins with public awareness.
"Because after people are traumatized so long, you won't even recognize trauma," he said. "Abnormal behavior becomes normal. So we're trying to raise levels of awareness so people can understand what they're in the midst of, and they can develop the capacity to do something about it."
Jennings-Bey said the first step is creating a respite facility, where victims of incessant street violence can feel safe and relieve anxiety. The next step is reorganizing expectations, and creating a community that doesn't find it normal to wake up to the sound of gunshots in a neighborhood.
"These level of gunshots, 11-month old babies getting murdered, eight-year-old children getting shot and injured. That's not what you call a community. That's a horrible situation."
Meanwhile, as more kids return to a more normal school schedule, officials expect to see a rise in child abuse cases. Colleen Merced, executive director of McMahon Ryan, said there were 1,400 reported cases of child abuse in Onondaga County last year. That's down from the year before, in large part because of the isolation of the pandemic. That's changed now that many schools are almost back to normal.
"With that we saw an increase in numbers in our cases coming back in. I know for a while, the county was low on cases, because nobody was calling them in," said Merced. "Now they're starting to come up again."
Merced said school bus drivers, teachers and other school officials play a big part reporting potential abuse.