Stay up to date with the latest news on the coronavirus and COVID-19, the disease caused by the coronavirus. We'll post regular updates from NPR and regional news from the WRVO newsroom. You can also find updates on our live blog.
Upstate construction industry ready to ramp up, but it could take awhile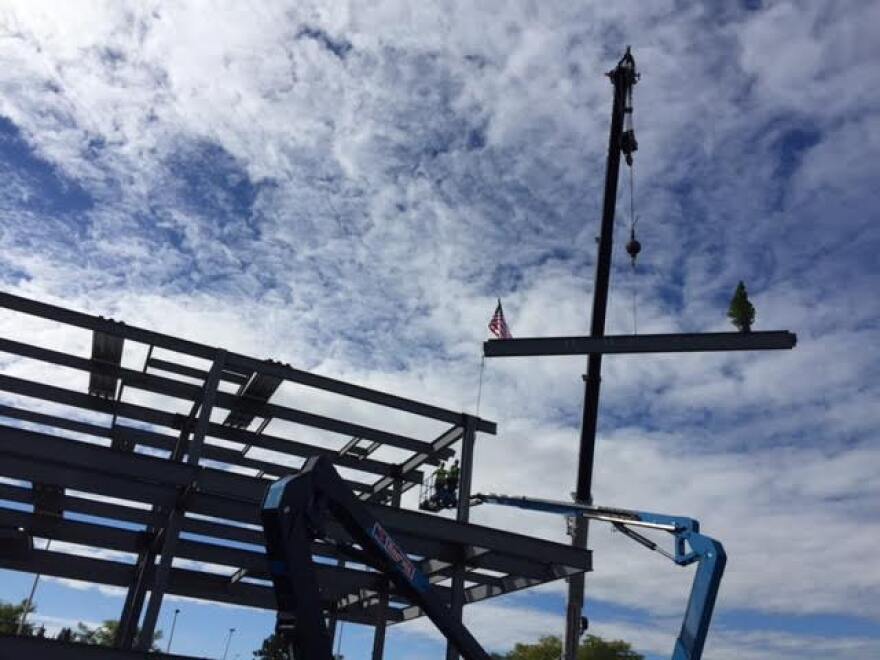 Construction in central and northern New York will soon ramp up now that the state has given the regions permission to start reopening, but it may be awhile before the industry is back to business as usual.
Earl Hall is executive director of the Syracuse Builders Exchange, an affiliation of 950 construction industry firms in upstate New York. He said prior to the statewide shutdown, upstate was poised to see its best construction season in 20-30 years.
"When this virus hit, it didn't come to a screeching halt but it certainly subdued momentum that we had here," Hall said.
Hall said many construction companies have been able to endure the pandemic thus far because of the work on public and private projects that were exempt during the quarantine, but many projects have been tabled and that's led to layoffs. Hall is optimistic about the reopening, though, even as contractors face new regulations like limitations on the number of employees who can work together indoors at a work site, providing face masks and hand sanitizer to employees, and other physical distancing requirements. That's partially because the state implemented many of the recommendations made by industry organizations like the Syracuse Builders Exchange.
"Our firms are prepared to step up and lead and follow those guidelines and provide employees with a safe working space in an effort to get the job done," He said. "Now, are there going to be cases where you cannot practice social distancing? Of course. You can't hang sheet rock or install windows by practicing social distancing, however, the guidance gives employers the flexibility that they can have the face masks on where you can't practice social distancing."
The construction industry faces other challenges as well, such as trying to complete the work it contracted for in what is now a shorter season. According to Hall, the construction season usually begins in March. There may be a silver lining to this issue, however, in that Hall said to get the work done on time, many contractors will add to their workforce, creating new jobs.
Other problems may be more difficult to overcome, for example dealing with potential supply chain shortages due to the quarantine's effect on manufacturers and the fact that there may end up being fewer construction projects overall because of the economic effect the lockdown has had on some employers.
"The issue that we're facing with here now is that these private owners - what plans do they have to continue with those projects? Is there funding still there? Do they want to proceed," Hall asked. "Conversely, when you look at public dollars, when you look at the state or the county or the cities that do their construction spending, they have been decimated by this virus and revenues to those entities have plummeted and they have been tightening their belts and are going to be making cuts. How will that impact construction spending? Those answers will not be known probably for 6-12 months."