A Campbell Conversations debate between the three Democratic candidates for Syracuse mayor
On September 12, Democrats in Syracuse will vote in a primary and will choose who they want to be their candidate in the race to be Syracuse's next mayor. Juanita Perez Williams, Joe Nicoletti and Marty Masterpole are running in that primary. The winner will be on the Democratic Party line in an already crowded election field, which includes Republican Laura Lavine, Howie Hawkins from the Green Party, and Ben Walsh on the Upstate Jobs Party line. This week, the three Democrats sat down with host Grant Reeher for a debate that covers a number of issues facing the city.
The first audio file is the broadcast version of the debate. The second file is another 15 minutes of Q&A that didn't make it into the broadcast.
CC-DemDebateExtra.mp3
Web Extra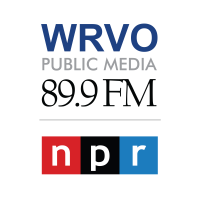 A note on this debate from host Grant Reeher:
It was clear when the candidates and their staff members gathered in my office prior to our taping that there was very little tension between them, in comparison with other debates I've moderated for the program. They seemed more like team members competing for a starting position than opposing teams competing for total victory. And that feeling extended to the debate itself, as they seemed unable or unwilling to articulate clear and sharp policy differences between them, despite several attempts to draw them out. They all emphasized the importance of good relationships, and the need to be proactive and creative about addressing the city's deep challenges with a limited set of resources.
In their bonhomie, perhaps the ghost of the bruising Fahey-Nicoletti primary battle was lurking in the room. That 1993 primary left the victorious Nicoletti with fewer resources for the general election, and higher negative ratings. Many political observers attributed his general election loss to Republican Roy Bernardi to that primary fight.
The material in the additional bonus web podcast contains some testier exchanges about how to attack poverty in the city, as well as some of the candidates' past accomplishments. If you're looking for a debate that sounds more like politics in America today, check that out. But it's still a more cooperative conversation than you'll find in Washington. Maybe that's not such a bad thing.
--Grant Reeher