Syracuse mayor, city council disagree over tax trust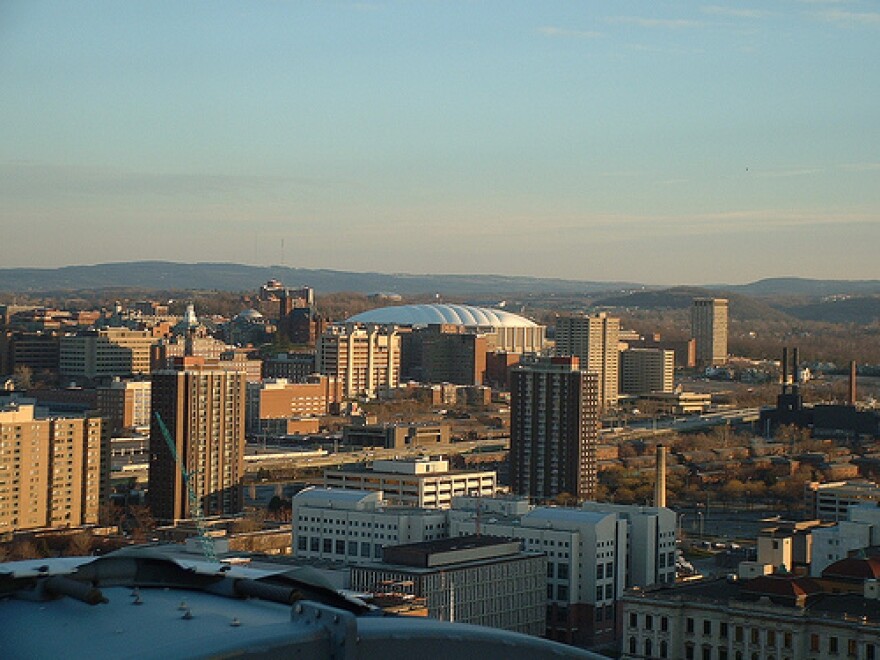 Some members of the Syracuse Common Council are at odds with Mayor Stephanie Miner about how certain landowners pay back taxes. The dispute centers on just who can use tax trusts to repay overdue bills.
The city used to allow all property owners, owner-occupied homeowners and absentee landlords alike, to use tax trusts to pay bills over time. But Miner says the policy ultimately turned into a tax loophole for some landlords, with several delinquent properties.
"We saw landlords, particularly landlords who own their companies as LLC's, flip their property back and forth between themselves, so they didn't have to pay property taxes," Miner explained.
Miner says before the city instituted the policy earlier this year, some landlords had been getting out of paying the full bill.
"If you are a property owner and you are an income property owner, that's part of your business model," Miner said. "You need to figure that out. You can no longer say, well, paying property taxes in the city of Syracuse is something I can negotiate. You can't. You've got to pay it."
The city sent out letters this spring telling landlords they couldn't use these tax trusts. Enter Common Councilor Kathleen Joy.
"I believe this uniform policy issued by an undated letter to an undisclosed number of property owners, is discriminatory," Joy said.
Joy says it's unfair to allow homeowners to use trusts to square up their tax bill, while forcing absentee landlords to pay the whole bill at once.
"It's not about a particular landlord," Joy explained. "It's not about anything but setting the button where it was, collecting back taxes and being tough on landlords or business owners, or anybody else who's delinquent."
Last week, lawmakers approved a local law that gives back the trust option to landlords. She says keeping landlords out of the trust loop is costing the city thousands of dollars.
"So instead of the 300 and some odd properties that are in the tax trust, we're going to limit that, which limits the ability of us to collect those back taxes," Joy explained.
The councilor also says these tax trusts bring in revenue to the cash-strapped city.
"It's 12 percent interest," Joy said. "You have to keep your taxes current and you have to put ten percent down. That's a big chuck of change that I want to get."
Miner disagrees.
"What has happened with landlords is that they realize they can't get into a tax trust, and they start paying their taxes up front," Miner said. "We had one situation where somebody said, 'I have five properties, and I can't afford to pay taxes on all of them because you closed the tax trust, what should I do?' I said you should sell one of those properties and use that money to pay taxes on the other four."
The mayor believes the city should be sending a strong message to those trying to take advantage of the tax trusts.
"It's stunning to me that common councilors would vote to give protection to absentee landlords," Miner explained. "We know that they are, not all of them, but a vast majority of them, are a scourge in certain neighborhoods. They should be held to the same standards that owner-occupiers are held to. Pay your taxes and take care of your property."
Miner will decide whether to veto the legislation this week.