Syracuse School District addressing the issue of safe transportation to school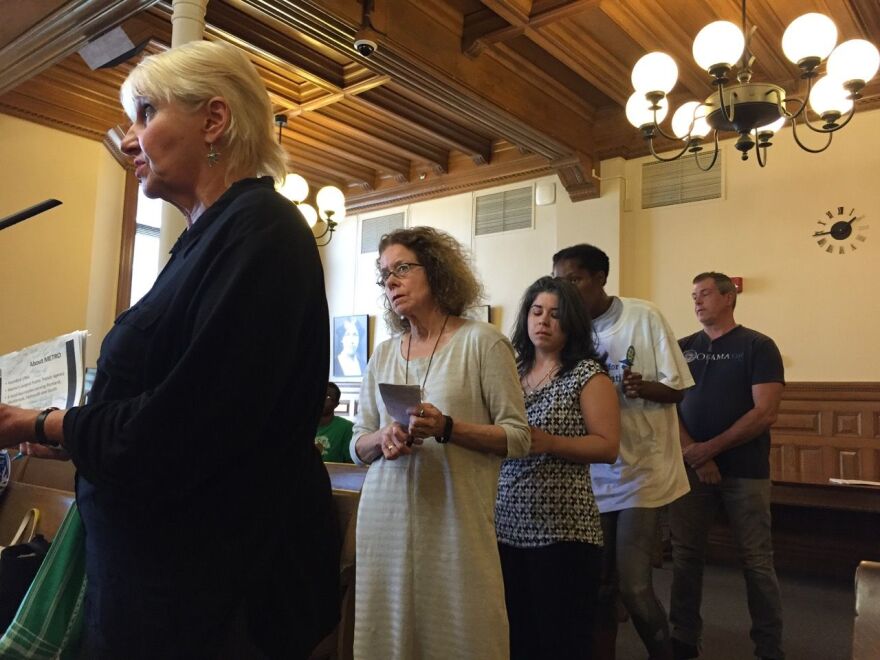 The Syracuse City School District is putting together a task force this fall that will focus on one of the issues that has spurred a great deal of community discussion -- safe transportation of children to school.
The issue came to a head last winter, when a coalition of high school students complained of long walks to school through crime-ridden neighborhood during severe weather. The district, working with CENTRO, found transportation for some high school students living more than 1.5 miles from school.
But issues remain – with some students still facing dangerous walks every morning, as well as concerns about younger kids and disabled children getting to school on time.
So Interim Syracuse City School Superintendent Jaime Alicea is looking for input from many quarters for a task force on the issue, which will start work in September.
"It's not only about providing transportation, it's making sure that also the kids are ready in the morning to get on the bus to go to school. It's all of us working together, the district, the parents, the community, supporting our kids," said Alicea.
Among those who will be at the table, CENTRO, which provides bus service to some high school students within a certain radius of their school. At a special meeting on the issue hosted by the Syracuse Common Council, CENTRO CEO Rick Lee noted that the bus company would have to spend millions on new buses to provide more service.
"I think it's always feasible. I'm not afraid to ask and I'm not afraid to fight for the money. But I need, like today, to have everyone in the room to realize what we're facing," said Lee.
Syracuse Common Councilor Susan Boyle says creating a community consensus is the only way to find solutions to the problems, which could range from changing state laws to changing the time school starts in some buildings.
"The question is no longer, is this a priority. You know, this is something everyone wants. Yes, this is a problem everyone wants to solve."