Onondaga Lake public boat launch to open this fall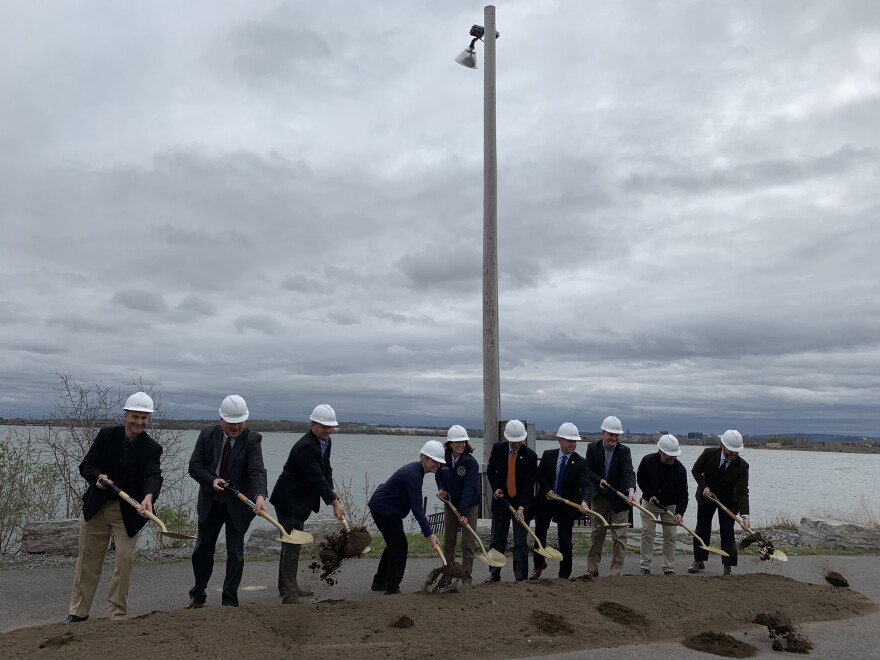 Public access to Onondaga Lake will take a big step forward this fall. A public boat launch will open up the cleaned waterway for the first time in decades.
This is the latest story in the saga of a lake dirtied by decades of industrial pollution and sewage that has undergone a massive transformation in the last 20 years. State Department of Envionmental Conservation Commissioner Basil Seggos said work begins this spring on a boat launch geared towards all watercraft, from motor boats to kayaks. Seggos said the significance of this can't be understated, as part of the comeback of Onondaga Lake.
"This boat launch means everything to the community," Seggos said. "Anytime you can take a community that has been disconnected to a waterway like this, and get them down to the water in a meaningful way, it's going be a game changer."
Along with the boat launch, an accessible fishing dock will be constructed.
"It'll change the fortunes of this lake forever," Seggos said. 'What doomed it, was cutting it off and industrializing it and not having that connection with communities."
There will be other amenities, including a picnic area with restrooms, invasive species disposal and a boat wash station. The Loop-the-Lake trail will pass through the site, near the state fairgrounds. Honeywell is funding the project as part of a multi-million dollar lake clean up. The launch will be named after retired DEC Region 7 Director Ken Lynch.