Schneiderman, DiNapoli earn Democratic Party nod for fall races
New York State Attorney General Eric Schneiderman was nominated for a second term at the Democratic Party convention on Long Island Wednesday.
Schneiderman touted his record, which he says includes getting back pay owed to fast food workers, cracking down on opioid and heroin abuse, and convincing gun show operators to voluntarily close legal loopholes and require background checks for purchases.
"It all is summed up in the notion of equal justice under law," Schneiderman said.
The first-term attorney general and former state senator is not as well known among New Yorkers as his predecessors, Andrew Cuomo and Elliot Spitzer, both of whom went on to become governor. But Schneiderman says he isn't worried and he says he's been working instead of grandstanding.
Schneiderman faces GOP opponent John Cahill, a former aid to Gov. George Pataki. The two are now in a private law practice.
The incumbent attorney general says he expects to work as a team with Gov. Andrew Cuomo in this fall's race. Cuomo has not always been supportive of Schneiderman in the past.
"I'm his lawyer," Schneiderman said.

DiNapoli_Dem_Party_-_KD_short.mp3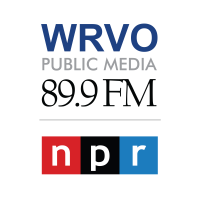 State Comptroller Tom DiNapoli was also nominated to run again for a second full term during the first day of the Democratic Party convention.
DiNapoli, who compared himself to the "happy warrior" of former Gov. Al Smith, has had his differences with Cuomo, and says he does not know if the governor will endorse him.
"I've been an independent voice," DiNapoli said.
The comptroller's race has the option of a pilot program for public campaign financing, under a budget deal reached earlier this year. DiNapoli has said the program is flawed, and he won't be participating. Under the plan, the money comes from the unclaimed deposits fund that the comptroller controls, and DiNapoli says he has some concerns with that.
"Unclaimed funds are money that's supposed to be returned to New Yorkers who've lost the money," DiNapoli says. "We have to make sure we have enough to respond to the claims that we have to process."
His opponent, GOP nominee Bob Antonacci, is planning on opting into the pilot public campaign finance plan. Antonacci currently serves as Onondaga County Comptroller, and has served for the same amount of time as the state comptroller.
DiNapoli will be in the awkward position of actually certifying the money to fund his opponent's campaign.
But he says he won't play games with handing out the money.