Budget framework deal announced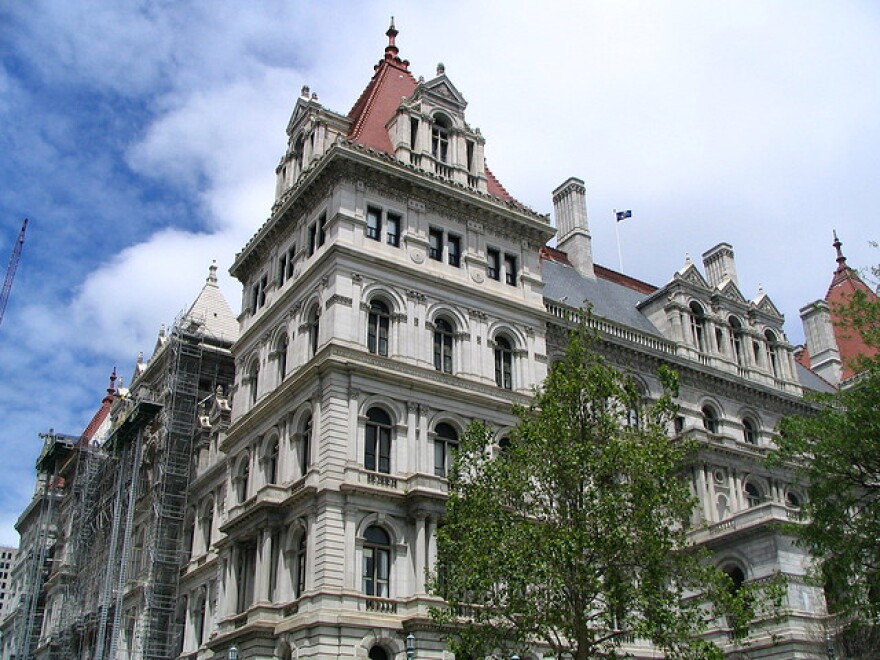 Gov. Andrew Cuomo and legislative leaders reached a framework agreement for a budget deal late Sunday night and hope to begin passing bills today to meet the midnight Tuesday deadline.
There are still some details to be worked out, including the specific amounts of school aid to each district in the state from a $1.5 billion increase, but Assembly Speaker Carl Heastie says the deal is mostly complete.
"There's still some open items and language to be discussed," Heastie said. "But we believe we have a framework of a deal."
The Assembly won a dispute with Cuomo over new teacher evaluations. Cuomo wanted 50 percent of performance scores pegged to standardized tests. Instead, the state Education Department will decide how to structure the new evaluations.
Heastie says struggling schools will be offered new money and one to two years to turn things around before they would be taken over by the state in receivership.
The Senate also agreed to an ethics deal that will require partial disclosure of private law clients.
Lawmakers also agreed to divide up the $5 billion windfall surplus from bank settlements, with $1.5 billion going to upstate economic development and $500 million to improve broadband Internet access.
And the budget will include a new commission to look at a pay raise for lawmakers, who have not received a salary increase since 1999.
The budget will not include a number of items that Cuomo had desired, including a minimum wage increase, the Dream Act, which would provide college aid for children of immigrants who came into the country illegally, and an education tax credit sought by, among others, the Catholic Church.
Cuomo confirmed over the weekend that he and lawmakers have also put off a proposal to give a property tax break for New Yorkers who pay a high amount of taxes compared to their annual household income.
The governor says he will pursue all of the items in the rest of the legislative session.
More details on the spending plan will be released later Monday.