Free veterans legal clinic will expand in Oneida County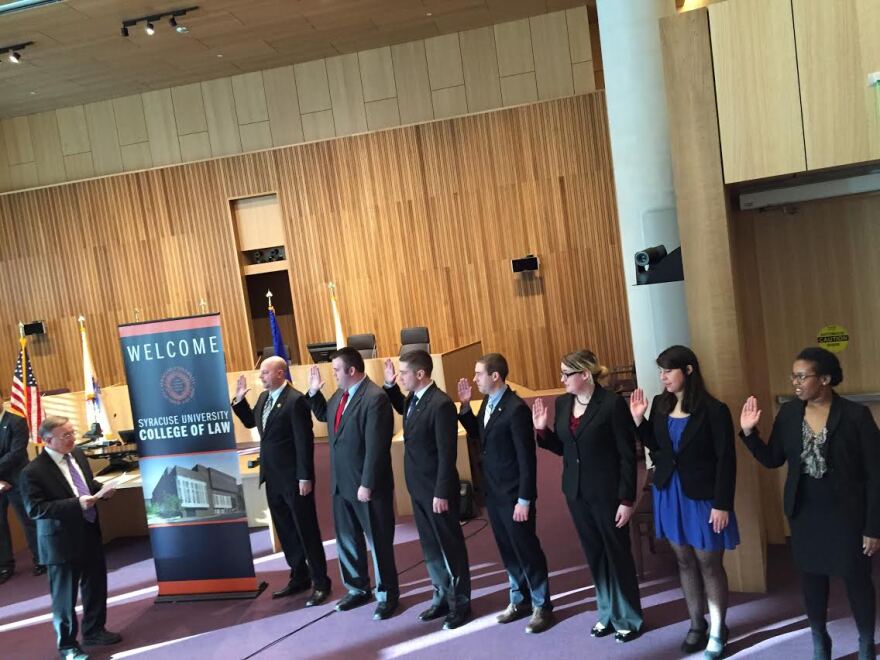 Oneida County is expanding a public private partnership with the Syracuse University College of Law that provides free legal services to veterans. The county is spending $150,000 to operate new offices in Utica and Rome for the next three years.
At the Wohl Family Veterans Legal Clinic, SU law students receive credit and work pro bono helping veterans navigate the complexities of Veterans Affairs. Students assist veterans with applying for benefits, appealing decisions, and upgrading military discharges. Oneida County Executive Anthony Picente said the county provides regular service to veterans, but admits there are gaps.
"We deal constantly at times with veterans who are homeless, who are unable to maneuver the system or have not been plugged into the system for a number of years and are entitled to benefits," Picente said. "It is not an easy system to maneuver but also, while we provide a great deal of services to our veterans, the legal side is something that we wanted to add to our menu."
Picente said students help fill those gaps by conducting research, investigations and connecting veterans with the appropriate resources.
"This clinic helps us put them back on steady ground," Picente said. "It's what we should be doing for these men and women that put their lives out for us."
The clinic was founded by two College of Law students, who say they were inspired to do something after seeing the lack of legal resources for veterans across the country. Since opening in 2015, the clinic has accepted 80 cases, secured an average benefits increase of almost $19,000 and more than $30,000 in back pay to veterans and their families.