'Good chance' SuperDIRT Week could return to Oswego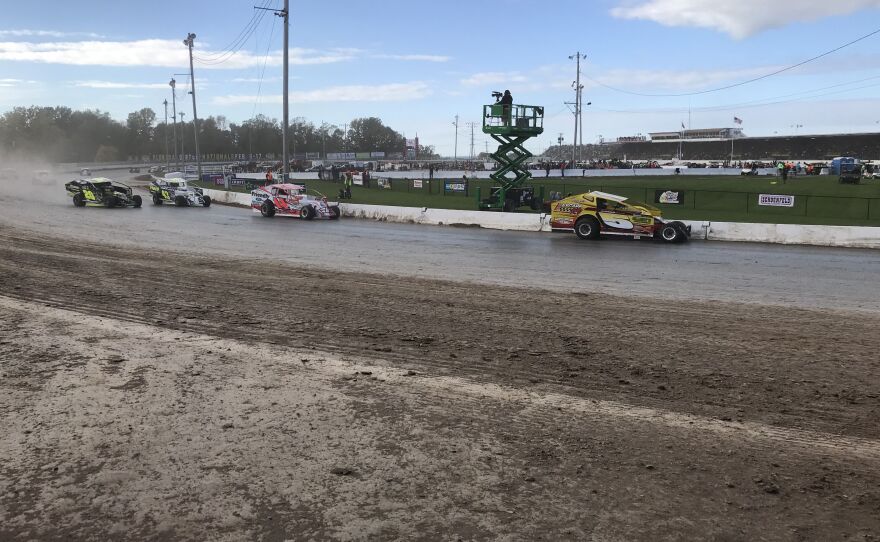 Oswego Speedway
Payne Horning
Fans at the Oswego Speedway watch the 46th annual SuperDIRT Week race.
Payne Horning
Another SuperDIRT Week is in the books at the Oswego Speedway. The track has played host to the annual racing event for the past two years after construction stalled at the Central New York Raceway Park in Hastings. And now that the dust has settled, Oswego officials hope it will return - this time for good.
Fans like Mathew Perry of Oswego say they love it.
"Dream come true to see these guys come here," Perry said. "It's good for Oswego. Oswego could use it. I'm hoping they come back one more year."
Perry is not alone in wanting to see SuperDIRT week stay in Oswego. The city's mayor, Billy Barlow, says bringing in the roughly 70,000 fans it attracts has been great for promotion.
"To get them in town and see all that we have see that we're a waterfront community with Lake Ontario and the Oswego River, some of the other assets we have here - I think - is a beneficial thing and perhaps encourages them to visit again, even if it's not racing related."
Michael Treadwell with the Oswego County Industrial Development Agency says much of central New York has shared in the estimated $24 million dollar economic impact over the past two years. But Treadwell says the true benefit for the local community is the national recognition Oswego and the speedway got for pulling off two SuperDIRT weeks.
"When you get your banner out that you are receptive to and you can deliver on hosting such an event, then that could lead to other opportunities for the county as a whole," Treadwell said.
SuperDIRT director of events Jeff Hachmann says discussions about the location of the 2018 race will happen soon. But he says there's a pretty good chance they will be back in Oswego.
"It's got a lot of history, it's got a facility that can handle the amount of people that come to this event, it's central New York and that's what big block racing is all about," Hachmann said. "With any successful event, you don't want to change too much."