Fort Drum contributed $1.2 billion to North Country economy in 2017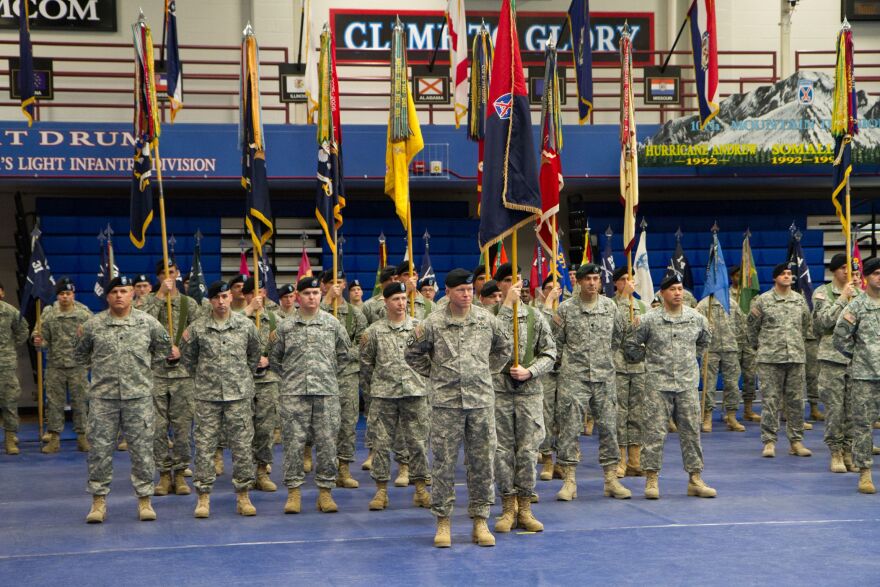 Fort Drum is northern New York's largest single site employer. 15,110 soldiers and 3,722 civilians work there. Base spending is up and it's had an impact on the surrounding community.
There's no doubt that Fort Drum remains an economic powerhouse for the North Country.
The base released its annual economic impact statement for 2017 this week. It says its spending impacted the North Country economy to the tune of $1.2 billion. That's about 3 percent higher the estimated impact in 2016 — and it's the first time since 2011 that that number has increased.
David Zembiec is on the board of directors at the Fort Drum Regional Liaison Organization and is deputy CEO of Jefferson County IDA. He said base spending has a positive ripple effect on Jefferson, Lewis and St. Lawrence counties.
"That Fort Drum spending generated an additional impact of another $437 million. It supported an additional 5,622 jobs out in the larger economy," Zembiec explained.
About a third of those jobs, Zembiec pointed out, were in health and human services. Fort Drum doesn't have a full hospital on base, so soldiers and their families often use local healthcare systems.
"But it gives us more of a critical mass of patient population — that the local hospitals are able to attract the kind of specialty services that might not exist otherwise."
The report also details housing, infrastructure, schools, and other healthcare spending.
FY2017_EIS by WRVO News on Scribd