0000017a-3c50-d913-abfe-bd54a8ce0000Stay up-to-date with the latest 2020 election news from NPR and WRVO. [Note] Please refresh this page as it will be automatically updated daily throughout the election year.
Live fact-check and analysis: New Hampshire Democratic debate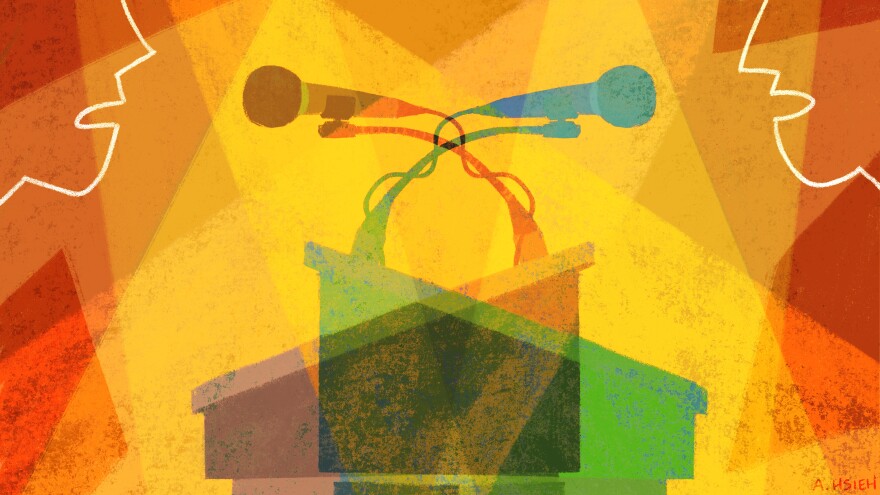 Democratic presidential candidates are debating for the first time since the Iowa caucuses. The delayed results have left a virtual tie in place between Pete Buttigieg and Bernie Sanders. There are seven candidates on the stage Friday night in New Hampshire, ahead of Tuesday's primary in the state. The candidates that will be taking the stage are – former Vice President Joe Biden, former South Bend, Indiana, Mayor Pete Buttigieg, Minnesota Sen. Amy Klobuchar, Vermont Sen. Bernie Sanders, billionaire activist Tom Steyer, Massachusetts Sen. Elizabeth Warren and founder of Venture for America, Andrew Yang.
You can find live fact-checking and analysis here (below) during the debate that begins at 8 p.m on Friday, February 7.