Chobani wins USDA contract to put Greek yogurt on lunch trays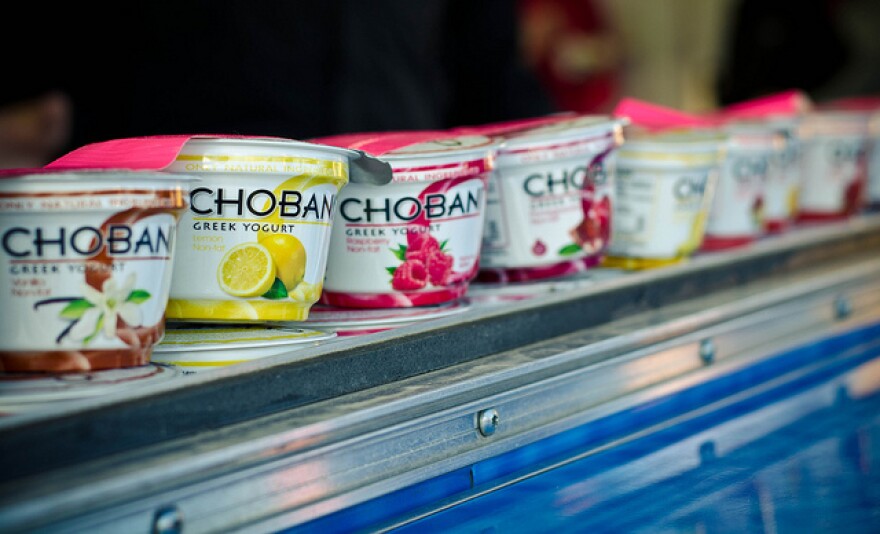 Chobani Greek yogurt will be on more school lunch trays across the country as part of a new school lunch program.
The U.S. Department of Agriculture today awarded the central New York yogurt powerhouse a contract to expand a pilot program adding Greek-style yogurt to school lunches.
Chobani will now be able to put its yogurt in cafeterias for a month in seven states when the new school year starts up in August. Those states include New York, California and Illinois.
It comes after a successful three month pilot program this past school year in fewer states.
"We're thrilled the USDA has expanded its pilot program to even more children nationwide," Chobani founder Hamdi Ulukaya said in a statement. "The expansion to seven more states is a testament to the growing popularity and recognition of Greek Yogurt's healthful benefits."
New York's congressional delegation has been pushing for Chobani to find its way into schools, saying Greek yogurt is a good source of protein.
The schools that participated in the initial three month pilot program consumed 200,000 pounds of Greek yogurt, according to Sen. Charles Schumer's office.
Chobani is headquartered in Chenango County and has grown quickly in the past few years.
"This is another tremendous opportunity for Chobani, for our state's growing Greek yogurt industry, and for the hardworking upstate dairy farmers who support it," Rep. Richard Hanna said in a statement.
Buffalo-based Upstate Niagara Cooperative will also be part of the pilot program, supplying schools in Arizona with Greek yogurt.