Grant to save some Oswego school sports brings relief, division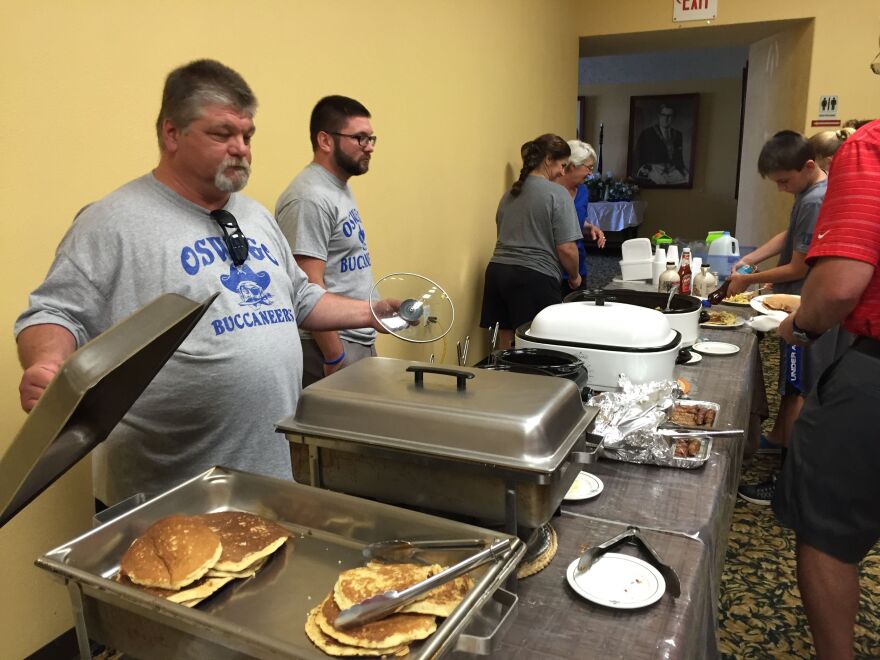 The parents leading a charge to restore the 29 athletic teams that were cut in the Oswego City School District's new budget are celebrating a $150,000 grant that will supplement their efforts, but the funding won't be enough to rescue all of the teams that were eliminated and that's causing some division about how to best utilize those dollars.
Susan DiBlasi looked relieved at the school district's board meeting Tuesday.
"We're ecstatic," DiBlasi said."I think it's nothing but positive things going forward."
She is leading an effort to raise the $364,000 that was slashed from the district's budget to help close a major budget shortfall. Just a week ago, she expressed concern about how the "Save Our Sports" (S.O.S) group had only raised a few thousand dollars. Even with the grant that central and northern New York state Sen. Patty Ritchie secured, there's still a long way to go. Oswego's BUC Boosters Club President Judy Queale-Dunsmoor said it's been a challenge.
"It's a learning process and none of us have gone through it before, but we're just trying to do the best we can to be equitable to everyone as we can," Dunsmoor said.
When the district got wind of the grant, it drew up a plan to restore funding for an additional 13 middle and high school varsity sports, such as girls and boys soccer, lacrosse, track, varsity indoor track among others. It combines the $150,000 grant with $40,000 the district set aside in the budget for a middle school intramural league. Athletic Director David Gryczka said his plan would benefit the most amount of students.
"I looked at everything from a point of how many kids participate and how much we are actually spending on it," Gryczka said. "We want to maximize our dollars - get the biggest bang for the buck."
Outgoing school board member Heather Delconte said she is skeptical. She instead thinks the grant should be split evenly among all of the sports that were cut to aid their fundraising efforts.
"We can make it a very equitable process, and equitable for participation," Delconte said. "I just didn't think we should be picking and choosing. I really don't."
A representative from Ritchie's staff also expressed concern about the district's plan to use the funding for certain teams, saying the senator had intended for it to be used on all that were cut. But district and board members, under pressure from upcoming fall sports registration deadlines, said it was their duty to prioritize the funding.
For their part, the Oswego County Teachers Association union took a pay freeze Tuesday, including for coach salaries.