Cuomo ahead in governor's race, but new poll shows weakness
A new poll finds that six weeks before elections, Gov. Andrew Cuomo maintains a double-digit lead against his Republican opponent, but the governor's job performance rating has hit an all-time low.
The Siena Research Institute poll finds Cuomo continues to be around 30 points ahead of Republican challenger Rob Astorino, leading 56 to 27 percent. Green Party candidate Howie Hawkins received seven percent.
But voters are increasingly dissatisfied with the job the incumbent governor is doing. Siena's Steve Greenberg says Cuomo's performance rating is at the lowest since he's been in office, with 56 percent saying he's doing a fair or poor job governing the state.
"The governor's taking some nicks, some bruises, some scrapes," said Greenberg. "But he's not been hurt."
Greenberg says with many successful incumbents, once they are reelected and shift their focus back to governing, their job approval ratings tend to go up.
Meanwhile, Cuomo says he isn't investing much thought into the most recent poll numbers coming out of the Siena Research Institute. During an interview with The Capitol Pressroom, Cuomo attributed his low favorability and performance ratings to voter sentiment across the country in general.
"You look at the right track, wrong track," Cuomo said. "The country, the economy is still not great, it's been a long time. There's fear, in terms of terrorism. So things are not good."
Cuomo says he's being used as a barometer of the times.
The poll also finds John Cahill, the Republican candidate for attorney general, closing the gap with Democrat Eric Schneiderman. The incumbent Schneiderman stands at 50 percent, with 34 percent of the vote for Cahill.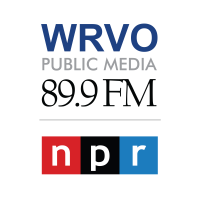 Cuomo wants third-party involvement in debates
The governor says he's open to letting third-party candidates for governor participate in debates. While talking with The Capitol Pressroom's Susan Arbetter, Cuomo says the final decision regarding who can debate is not completely up to him.
"My position is I don't know how you exclude people who are legally on the ballot," Cuomo explained. "Now the sponsors of the debate, most of the sponsors, the invitations say they don't want anyone else. They want just the two people. So that's what they're working through."
Earlier this year, Cuomo's Republican opponent Rob Astorino said he wanted to debate Cuomo one-on-one, but has warmed up to the idea of allowing Green Party candidate Howie Hawkins to participate.
In 2010, Cuomo appeared in a debate with then-Republican candidate Carl Paladino and several third-party candidates, including Jimmy McMillan from the "Rent is 2 Damn High" party.
Cuomo did not participate in any debates with his Democratic primary opponent Zephyr Teachout, who ended up debating Astorino before primary day. She attracted more than one-third of the vote, winning in 30 counties.
On Teachout primary challenge
He says he did not underestimate the unhappiness of some liberals who leaned toward Teachout, and knew he did not have the support of certain groups, including the teachers' union.
"You add up public employee unions, teachers union, anti-frackers, which is probably the strongest political issue out there, you have a primary where only 11 people vote in the first place, and you wind up 60-40," Cuomo said.
Even with the discontent of several statewide groups, pollsters suggest that Cuomo is well-positioned for reelection.
More of Capitol Pressroom's interview with Gov. Andrew Cuomo can be heard on WRVO at 8 p.m.