Coverage of the 2016 presidential election from NPR News and related blogs, including candidate profiles, interviews and talking points.On-air specials will also be broadcast as Election Day approaches, including the Iowa caucus and New Hampshire primary.WRVO also provides coverage of regional elections both on-air and online.
Presidential candidates bring their campaigns to upstate New York
New York's presidential primary is here. Polls are open around upstate New York from noon until 9:00 p.m. today and is open to registered Democrats and Republicans only. The deadline to change party affiliation was last October. You can find your party affiliation and polling place from the state Board of Elections. Join us for special coverage of the New York primary, from WNYC and NPR, tonight starting at 8:00 p.m. on WRVO.
Here is a list of each candidate, and their past and future appearances in upstate New York. (Last updated April 18 at 8:00 a.m.)
Hillary Clinton
The Democratic front-runner has held the lead among New York voters since announcing her candidacy, but that lead may be slipping. A Siena College poll in early March showed Clinton with a 21-point lead over Sen. Bernie Sanders of Vermont. But a recent poll from Quinnipiac University showed Clinton with a 12-point lead, and a Siena College poll released this week showed Clinton with a 10-point lead over Sanders.
Clinton has visited upstate New York several times over the last week. She was in Syracuse April 1 for two events: a roundtable discussion to discuss manufacturing and an organizing event for supporters. On April 4, Clinton was in the Albany-area. She met with Assembly Democrats, before holding a rally at Cohoes High School.
Clinton also made campaign stops in Buffalo and Rochester on April 8.
Bernie Sanders
Sanders, a Brooklyn native, has kept his campaign in the New York City-area recently, with several appearances at events in Brooklyn and the Bronx. But he will bring his campaign upstate this week. On April 11, he held a town hall meeting in Binghamton, then held a rally in Albany, before holding a rally at the University at Buffalo. On April 12, Sanders held a town hall meeting at Monroe Community College in Rochester. He then held a rally at the Oncenter in Syracuse (full audio below). Sanders then held a rally in Poughkeepsie that evening.
Sanders-Syracuse.mp3
Full audio of Bernie Sanders' rally in Syracuse Tuesday, April 12. (Credit: Ellen Abbott, WRVO)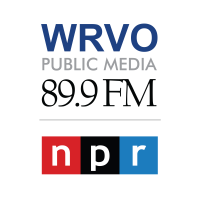 Donald Trump
Trump has ramped up his campaign visits to upstate New York over the last few days. Trump made a campaign stop in Rochester on Sunday, and held a rally in Albany on Monday, April 11. On April 12, held a rally at the Griffiss International Airport in Rome (full audio below). Trump held rallies in Plattsburgh Friday, and in Syracuse and Watertown Saturday. On Monday, he  held a rally at the First Niagara Center in Buffalo. Trump is expected to easily win the state on April 19. Recent polls showed Trump with nearly a 30-point lead over opponents Sen. Ted Cruz of Texas and Ohio Gov. John Kasich.
trump_in_rome.mp3
Full audio of Donald Trump's rally in Rome, NY Tuesday, April 12. (Credit: Tom Magnarelli and Payne Horning, WRVO)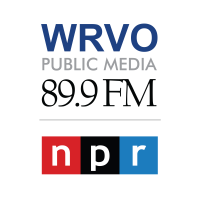 Ted Cruz
Cruz made his first upstate stop to date on April 7, at Mekeel Christian Academy in Scotia. (Hear his full speech below, courtesy of WAMC). Cruz will return upstate this week for a series of events. On Thursday April 14, he held a town hall meeting in Buffalo before an event in New York City in the evening. On Friday, Cruz held a town hall meeting in Binghamton before holding a rally for supporters in Cicero. He then held a rally in Rochester Friday evening.
Cruz_Scotia.mp3
Sen. Ted Cruz (R-TX) speaks at a campaign rally in Scotia, NY April 7 (Audio courtesy of WAMC)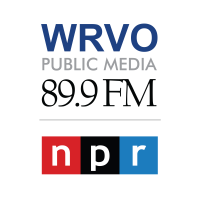 John Kasich
Kasich has been holding town hall events downstate since last week. He made his first upstate appearance at a town hall event last Friday evening at Le Moyne College in Syracuse. Saturday, Kasich held an event in the Rochester suburb of Greece, and held events in Rockland and Westchester counties. On Monday, Kasich campaigned in the Albany area. Kasich held town hall meetings in Utica and Watertown on Friday. He returned to the Syracuse-area Monday, for a campaign stop at the Solvay Youth Center.
Kasich_Syracuse.mp3
A portion of audio from Kasich's town hall meeting at Le Moyne College in Syracuse Friday. (Credit: Ellen Abbott, WRVO)