Preview: Democratic candidates for 24th Congressional District debate on the Campbell Conversations
The three candidates running for the Democratic nomination for central New York's 24th Congressional District seat are being more critical of each other as we get closer to the June 28 Congressional primary. The winner will go on to face incumbent Rep. John Katko (R-Camillus) in November. The three candidates, Colleen Deacon, Eric Kingson and Steve Williams, sat down for a debate with Grant Reeher on this week's edition of the Campbell Conversations. In this debate preview, the candidates were asked why voters should not re-elect Katko, who has been viewed as more of a moderate Republican. Deacon, a former staffer for Sen. Kirsten Gillibrand, starts by responding to criticism that her work as a staff member for politicians is her only relevant experience.
Note: This debate was recorded in two parts. Part one will air May 21 at 6:00 a.m. and May 22 at 6:00 p.m. Part two will air May 28 at 6:00 a.m. and May 29 at 6:00 p.m.
Colleen Deacon
I have a lot of support on my campaign. The momentum is building. But it's not just because of the fact that I worked for Sen. Gillibrand's office, it's the work I did in Gillibrand's office, in [Syracuse] Mayor [Matt]Driscoll's office for the past 12 years, fighting hard for this district. People understand that I was helpful, I got things done. And that's what I'm going to continue to do and continue to fight in Washington. So, I'm honored and I feel great that I have the support from all of the local, state and national folks that I do. I think it's a testament to the work that I've done. But going further, some of the things that I did while I was in Sen. Gillabrand's office and Mayor Driscoll's office; we worked across party lines. When I worked with Republican mayors or Democratic councilors or Independent county supervisors. It didn't matter who we were working with. We worked across the aisle, as long as we were getting things done for the people. I worked closely with Congressman Richard Hanna, who is a Republican from the Mohawk Valley. We worked on Blue Water Vets and expanding pre-K together. Those are some of the things I want to continue to do in Congress. I want to continue to work across the aisle, working with my party, outside my party, representing the people of the 24th district. That's what I want to do. You say John Katko is a moderate. I don't think he's a moderate at all. So, I think we need to replace him with someone who is actually going to stand up and fight for things like jobs and the economy. That's the number one issue I've been hearing about since I've been in this campaign, and John Katko has done nothing to address that issue at all.
Eric Kingson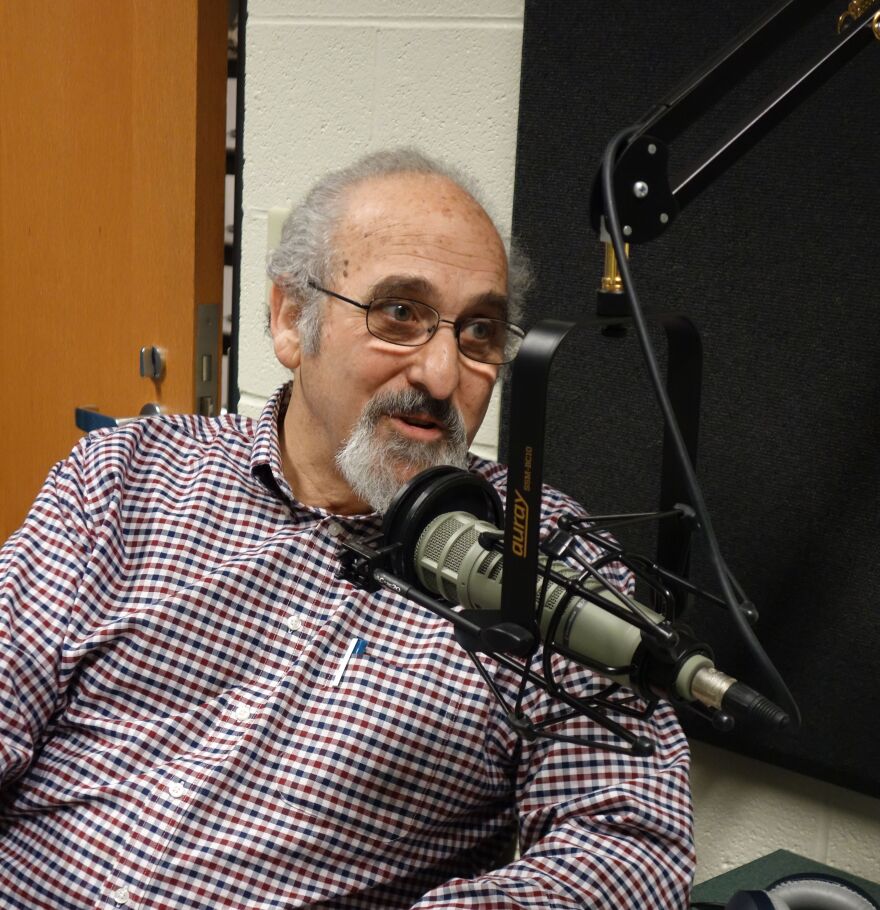 Our economy is unsustainably giving money to the most well off. That's hugely problematic and we have to deal with it. We have to make massive investments in infrastructure for our kids and businesses for the next generation. And I don't know if the others would agree, I would finance it with a financial transaction tax, and also by raising the maximum levels of taxation on multimillionaires and billionaires. They owe that. In terms of grassroots, my campaign is run by two people who ran the Bernie Sanders campaign in central New York and we will have a strong grassroots effort. In terms of an endorsement from Sen. Schumer, I have to tell you, I would take it even though I disagree with him. I have a hunch Steve [Williams] would too.
Steve Williams
John [Katko] is not a moderate. He knows that. The only time he votes not in line with the Republican Party is when his vote doesn't count. When they know the bill isn't going to pass or it's going to pass and get vetoed and they don't have the votes to override the veto. It's nothing but parliamentary trickery and I think anyone who is a sophisticated voter knows that. John's a nice guy. I know John, our kids played soccer together. But, quite frankly, he's wrong on the issues for this district. He doesn't believe in climate change, which is out of touch for the times. He doesn't believe in women's rights. He thinks people on the terror watch list should be able to buy assault rifles. Those are the wrong positions for the people of this district. I've got a long history of taking on tough fights and winning them. I represented union pension funds that lost millions of dollars in the Bernie Madoffponzi scheme against big special interests. And I won those battles and recovered for those union pension holders. I fought big corporations who weren't paying fair wages to their workers under the Fair Labor Standards Act, and I've won. So, I've got a long track record of taking on special interests, and of service, including my time in the Navy. And that is what's resonating with the people of this district.
The 24th Congressional District includes Onondaga, Cayuga and Wayne Counties, and the western part of Oswego County.