Town halls become contentious issue for area members of Congress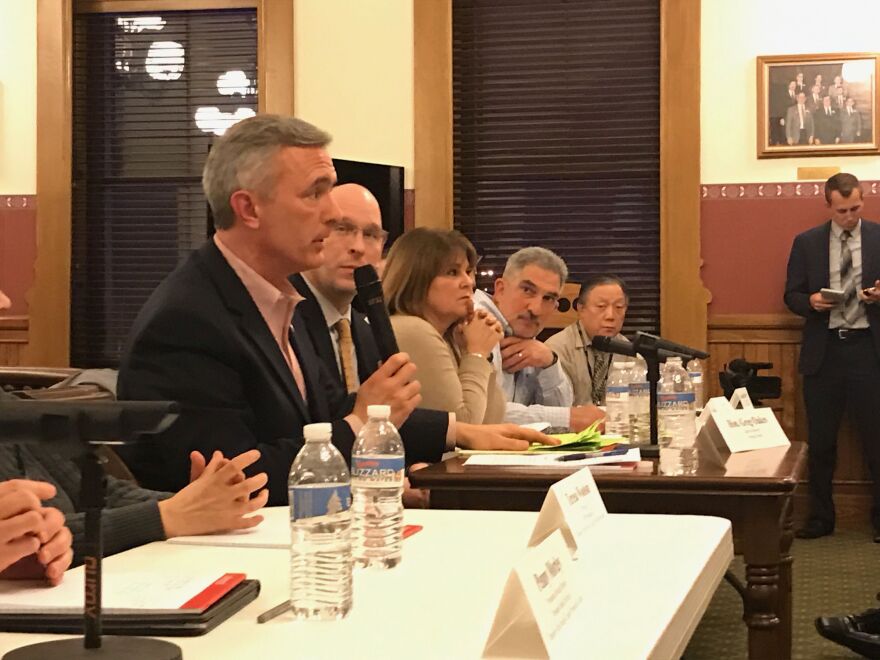 Town halls have become the political hot potato for members of Congress ever since Donald Trump became president. Activists have been dogging lawmakers since Trump's inauguration, and one of their big complaints has been a lack of forums to air out their concern.
Rep. John Katko (R-Camillus), a second-term representative in a swing congressional district, has been pressured by CNY Solidarity for months to hold a town hall. He's responded with roundtables on specific issues, Facebook Live forums and telephone town halls. But that hasn't appeased critics. Monday night will be his first general town hall-style meeting, sponsored by CNY Central, which will air the event on two of its Syracuse TV stations.
But the event at Onandaga Community College is limited to only 150 people, chosen at random. It doesn't please activist Jonah Minkoff-Zern, who says thousands would turn out to a more free-form session.
"Because we are scared, because we are outraged, because we want answers. Because a town hall is not 100 people, a town hall is letting us in," Minkoff-Zern said.
Katko defends this particular town hall approach, which he says leaves control of questions to the TV stations, and reaches a broader audience than just protesters.
"They're going to reach tens of thousands of people in one broadcast. That's pretty darn good. In an average town hall you reach a couple of hundred people. We're going to be able to reach everybody, and there is no control over anything on my part, that's what people want, and that's what people are going to get," Katko said.
Rep. Elise Stefanik (R-Willsboro), who represents the North Country's 21st Congressional District, used this kind of approach last week at a public television station in Plattsburgh. The event was reportedly icy, but didn't get out of control like other town halls in other parts of the country.
And over in the neighboring 22nd District, also considered a swing district, freshman Rep. Claudia Tenney (R-New Hartford) also faces pressure from activists, who have been holding protests outside her Utica-area offices. Tenney says she plans to hold a town hall, though has no times and dates set at this time.
"We'll be doing them, but I think it's kind of like, it's become a central issue. If I do one for an hour, I wonder if you're going to learn as much as you learn in a 45 minute meeting in my office. For example many of the people who have been standing out in front of my office have already met with me for 30 minutes, 45 minutes," Tenney said.
Rep. Tom Reed (R-Corning), who represents the Southern Tier and Finger Lakes, has held multiple town halls this year, many of which have been protested by activists.
Tenney says she finds it ironic that town halls, which have become such an issue for decidedly liberal activists who oppose a repeal of the Affordable Care Act, became a thing, when tea party conservatives railed against that legislation during the 2010 election cycle.