Stay up to date with the latest news on the coronavirus and COVID-19, the disease caused by the coronavirus. We'll post regular updates from NPR and regional news from the WRVO newsroom. You can also find updates on our live blog.
Fort Drum employee tests positive for COVID-19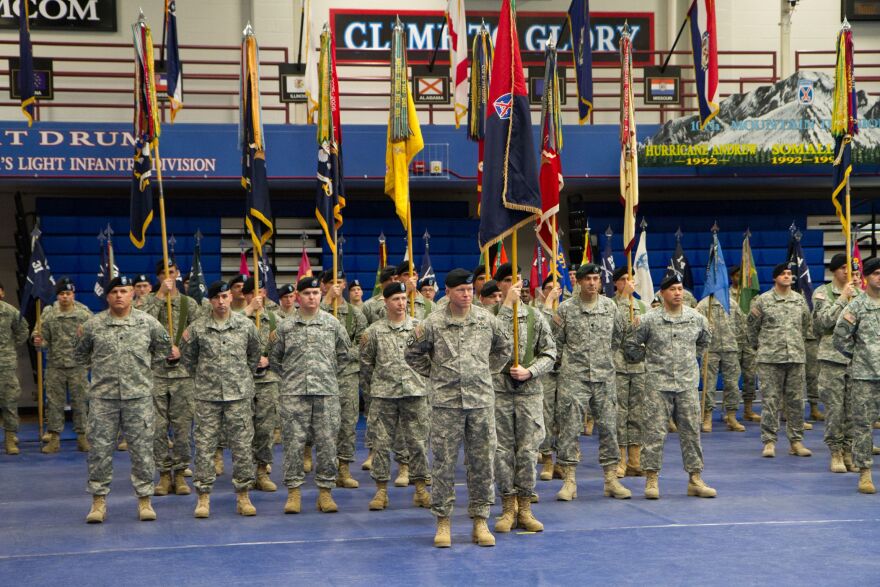 A part-time employee at Fort Drum has tested positive for COVID-19. The individual, who lives in the Albany area, was most recently on base last week. They worked at the Education Center, an adult learning center, which has since been closed and cleaned. Fort Drum personnel are currently trying to find out if the worker had contact with any other people while on base, who will need to be quarantined for 14 days.
The base is already quarantining soldiers who recently returned from Korea, described by Major General Brian Mennes as a high-risk area, and those who are about to deploy to Afghanistan are being asked to self-quarantine in their homes ahead of the departure to reduce potential exposure. These are just some of the many measures Fort Drum has started implementing in response to coronavirus concerns. The base is reducing major exercises and ceremonies, and limiting access to gyms and child development centers to only mission essential employees.
"Each of our decisions is about maintaining and preserving capability into the future," said Garrison Commander Jeff Lucas on a Facebook town hall. "While this is not something ideal, this is not a challenge that I think our community writ large is unprepared to handle."
Mennes tried to allay some concerns during the town hall, saying regardless of what happens, Fort Drum will not close.
Later in the day Tuesday, Jefferson County health officials announced the county's first positive case of COVID-19. The person is under a mandatory quarantine and is recovering.