Snow or not, it's our spring fundraiser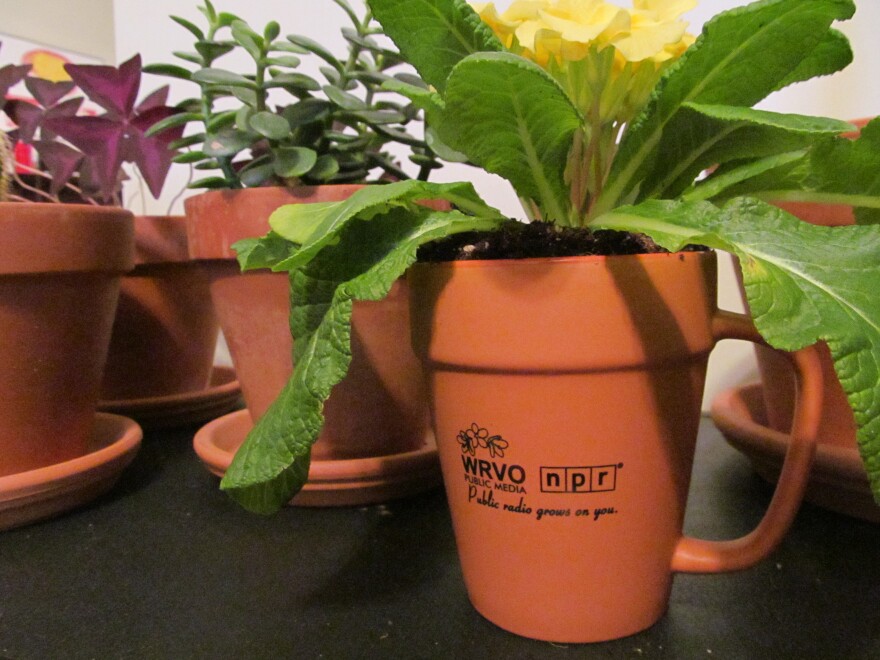 First, we want to thank everyone who donated during Foneless February and during the first weeks of March. Thanks to these generous contributions, we were able to cut down our spring on-air fundraising to just over two and a half days. You'll only be hearing from us through this Saturday at noon.
If you've already donated, thank you so much, but if you haven't yet please take the time to make a difference today. Here are just a few reasons to donate:
If you plan on donating $150 or more, you're eligible to receive our new, limited edition, terracotta spring mug. Plus, it doubles as a planter!
If you donate now, you've done your part. You don't have to remind yourself and you don't have to stress. Know that when you hear us fundraising, you're off the hook!
You put the public in public radio. As much as our programming is about news, entertainment and thought, it's also about our members. We wouldn't be here without you.
You may be helping us reach a goal or unlock a challenge. We have special hours throughout the fundraiser in which your contribution goes even further by helping us receive member pool money. You help unlock these extra dollars.
Take the time to donate online, or give us a call at (315) 312-3690 or (800) 341-3690. Whether you're a renewing member or a new friend, you can start your spring off right by being a part of WRVO. You helped plant the seed- now watch it grow.
Thank you, from everyone at WRVO Public Media.