Fort Drum's 2019 economic impact down slightly from 2018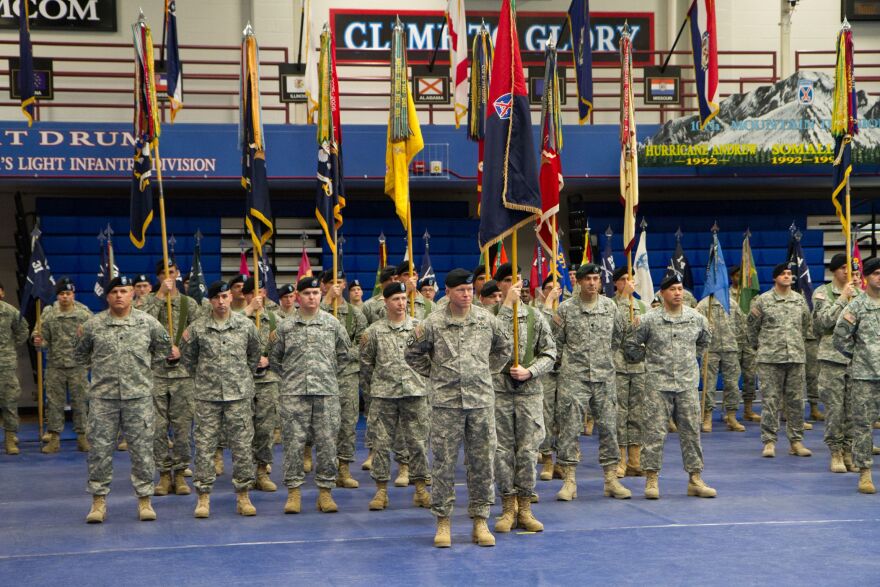 An annual economic report shows that the Fort Drum military base outside Watertown continues to have a seismic impact in Jefferson, Louis, and St. Lawrence counties. Between the 19,000 military and civilian personnel, the base employs directly and 5,000 jobs off base that it supports indirectly, it's estimated that Fort Drum had a total economic impact of $1.7 billion in Fiscal Year 2019. The value-added portion of that impact accounts for 11.6% of the region's GDP.
The economic impact is down about $200 million from 2018's numbers. Dave Zembiec with the Fort Drum Regional Liaison Organization, which prepared the report, said that's largely due to a drop in spending on construction, but these latest numbers are not out of the ordinary.
"You look at sort of the historical impact, you'll see that it's kind of gone up and down but kind of stayed within a general range for the last 10 years," Zembiec said.
This latest report did not take into account how the pandemic may have affected the base. Fort personnel are just now collecting the data to understand what difference, if any, was made. A spokesperson for the base would not comment on what spending patterns have been like since the pandemic began.
Zembiec thinks COVID-19 may not have taken too much away from the base's economic impact. Government employees continued to be paid throughout the year and because of travel restrictions more soldiers and their families remained in the area, however, he notes those same travel restrictions likely took away from visits and other business that the base usually brings to the area. Information about the base's official spending is expected next spring.