Syracuse airport head stepping down, says government shutdown not impacting Hancock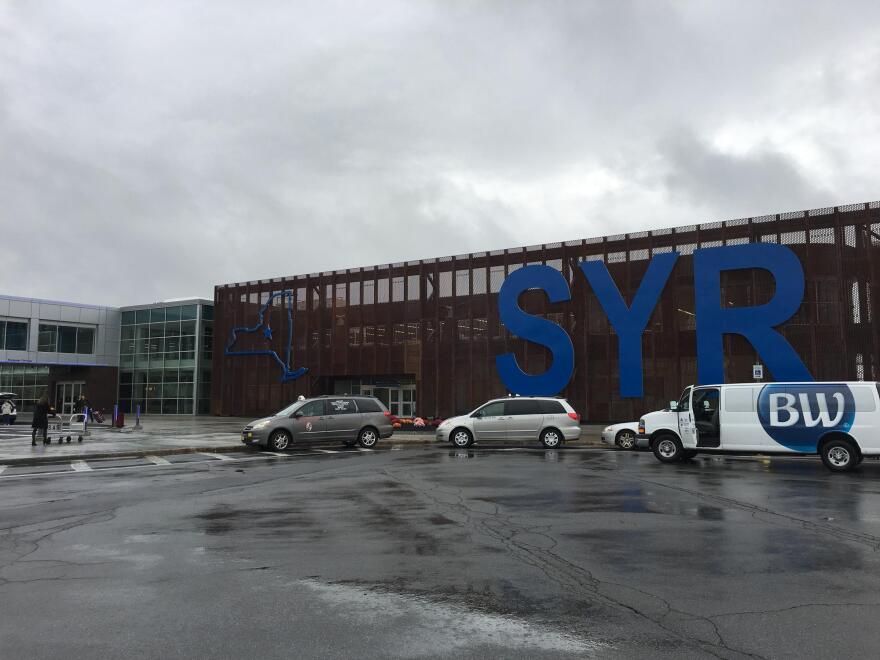 The executive director of the Syracuse Regional Airport Authority, which operates Hancock International Airport is stepping down. Christina Callahan oversaw $120 million in renovations to the airport, over the past several years.
Callahan said one big investment completed in 2013 was a brand new security checkpoint.
"Our facility was not designed for security in that post 9-11 world with TSA, with the additional requirements," Callahan said. "So, we made the investment, and not only did we enhance security, but we gave our passengers a much better experience going through that screening process."
During her time, the airport also rebuilt its concessions program, brought in new airlines to new destinations and completed a $65 million redevelopment to the rest of the facility last year.
Callahan moves on to LaGuardia Airport in March, where she'll be the deputy general manager.
Government shutdown
Callahan said there are currently no operational impacts to Hancock airport because of the federal government shutdown, despite reports of longer lines and security screeners calling out of work at airports across the country. Transportation Security Administration officers are not getting paid during the shutdown, but they could receive back pay. Callahan said she is in open communication with TSA officials.
"They're telling us that they're monitoring the airports to ensure that staffing is adequate and TSA is doing their job," Callahan said. "They will communicate to us any changes or any new information that comes their way. We are getting information in real time. We are not seeing those types of issues here, but we're all certainly aware of it and keeping an eye on it."
TSA Federal Security Director Bart Johnson, who oversees upstate's airports, said wait times and call outs of TSA officers upstate have not increased.