Chobani can't call its yogurt 'Greek' in the United Kingdom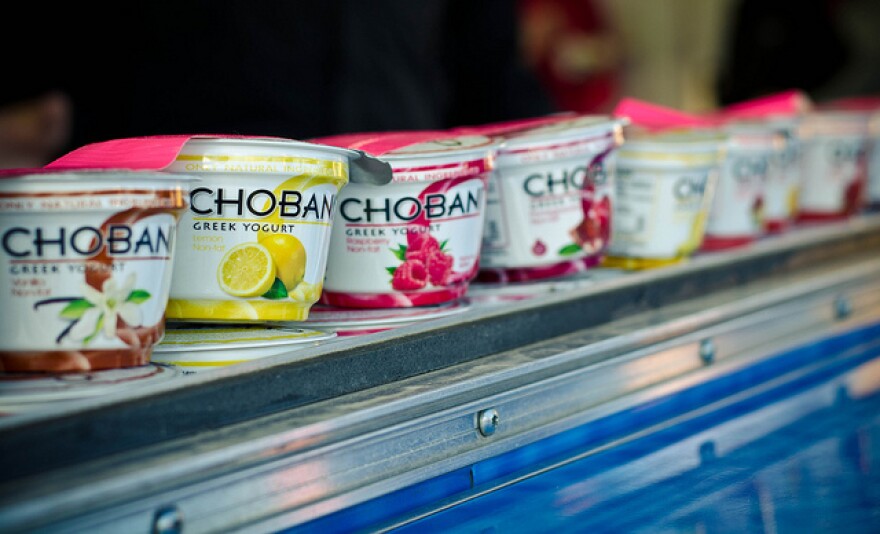 Central New York yogurt powerhouse Chobani won't be able to call its yogurt "Greek" in the United Kingdom after a court ruling.
A British court ruled yesterday that because Chobani's Greek-style yogurt is made in New York state, not in Greece, they can't call it Greek. The legal challenge came from a Chobani rival, Fage.
The court said the labeling misleads consumers. Chobani hit U.K. store shelves in 2012, but withdrew its products last year, according to the Associated Press.
A spokesperson for the Norwich-based company says they're disappointed in the decision, but they plan to appeal the ruling. The company says people should know Greek refers to the style, not its origin.
Here's their full statement:
Chobani is of course disappointed with this result but the fight is not over. Chobani is appealing to the Supreme Court, because we remain of the view that the population of the UK know and understand Greek Yoghurt to be a product description regardless of where it is made. We remain committed to the UK market and to breaking the monopoly on the use of the term Greek Yoghurt enjoyed by Fage.
In another recent blow, grocery store chain Whole Foods said in December it will stop carrying Chobani.
Still, Chobani has grown rapidly since its launch in 2007. The new popularity of Greek yogurt has been a boon for New York's dairy industry.
The yogurt maker will air an ad during this Sunday's Super Bowl.