Plan approved for Fowler H.S. remake; district nowhere on Delaware school
Syracuse school superintendent Sharon Contreras at a special school board meeting Wednesday. Board Commissioner David Cecile is at the right.
Ryan Delaney / WRVO
Bob Gardino, a retired Syracuse teacher, speaks at a school board meeting.
Ryan Delaney / WRVO
Christine Fiske, a nurse in the Syracuse school district, speaks at a board meeting.
Ryan Delaney / WRVO
Kelly Abt, a parent of a Fowler High School student, asks a question at a school board meeting.
Ryan Delaney / WRVO
The Syracuse public school system has a plan in place for the future of Fowler High School, one of three it's overhauling this year. The school board has approved turning the school into one focused on public service and law enforcement.
Starting in the fall, incoming students will not attend Fowler High School, but the Public Service Leadership Academy.
Despite $5.6 million in extra state funding over three years, Fowler could not pull itself out of its underperforming status in the state education department's eyes. So the school district had to make this change, along with Hughes Elementary and Delaware Elementary.
Hughes is already in the process of being turned into Syracuse Latin, which will have a classical curriculum.
The PSLA will have four tracks, or academies, for students:
First Responder Academy
Homeland Security Academy
Military Science Academy
Entrepreneurial Academy
There will be 11 "pathways" within those four academies.
The school district has set up partnerships with Onondaga Community College and the SUNY College of Environmental Science and Forestry to help design some of the courses.
Students could earn associates degrees while in high, or with good enough grades, be automatically accepted into corresponding programs at OCC.
Through Sen. Charles Schumer's (D-N.Y.) office, several federal agencies will also work with the school.
Attendance at Fowler will not be based on geography, but instead students will apply to the high school, like the district's Institute of Technology. The district will still have three other traditional high schools.
If students are interested in the courses they take, they'll be more apt to graduate, Superintendent Sharon Contreras said at a special school board meeting Wednesday.
"I think when students participate in programs that they are committed to, that they are interested in, that they do better," she said.
The district will hire a new principal and a handful of new teachers for the new 9th graders. Under the standard rules for phasing out an underperforming school, new faculty must be hired.
"It's not as if we're turning over a whole school," Contreras said.
Current Fowler students will complete their course as is, alongside the new academy. Fowler will be completely phased out for the 2017-18 academic year.
Contreras said she will ask the state if the name Fowler can kept in the new school's title, as in: "The Public Service Leadership Academy at Fowler," but she said that may not be permissible.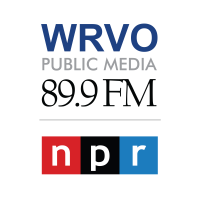 "Nowhere" on Delaware Elementary
The state set an April 30 deadline for the school district to have plans in place for the three schools, but Contreras says they're "nowhere" on plans for Delaware Elementary.
A letter written last month by the state Department of Education mentioned the possibility of SUNY taking control of the school, possibly Onondaga Community College.
But Contreras told reporters after the board meeting they don't have anything to present to the state yet.
"We have not selected any model for Delaware and we do not have any plans as of yet," Contreras said.
A blueprint would have to be approved by the school board before going to the state. Those plans have to be in place for the start of the 2014-15 school year in the fall.