New York's 21st Congressional District includes all of Clinton, Franklin, St. Lawrence, Jefferson, Lewis, Hamilton, Essex, Warren, Washington and Fulton counties and parts of Saratoga and Herkimer counties.0000017a-3c50-d913-abfe-bd54a8740000The incumbent is Elise Stefanik (R-Willsboro). Stefanik was first elected in 2014 -- in which she made history by becoming the youngest woman in the House -- by defeating Democrat Aaron Woolf 53-32 percent.Other declared candidates in the 2016 race for the seat include Mike Derrick (D), retired Army colonel; and Matt Funiciello (G).
Woolf says he is in tune with North Country voters, but still trails Stefanik in polls
Aaron Woolf, the Democratic candidate running to represent the North Country's 21st Congressional District, says he plans to show the divide between himself and his Republican opponent Elise Stefanik during Wednesday night's debate.
"The very fact that she has been less forthcoming with the press, to put it mildly, lately, means that this is really a very crucial opportunity for us to make sure she's on the record and being as specific as we've asked her to be," Woolf explained to reporters during a conference call Tuesday.
Woolf's statement follows an editorial in the Glens Falls Post-Star, which rebuked the Republican for her failure to answer reporters' questions. Earlier this week, Stefanik delivered the GOP's national response to President Barack Obama's weekly address, saying the Affordable Care Act has made insurance more expensive for her family's business and blaming Obama and the Democrats for not helping small businesses.
Democrat says race is getting tighter

Woolf_on_Debates_2_-_GG.mp3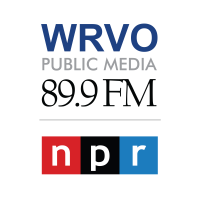 Woolf also says despite currently being behind Republican Elise Stefanik in recent polls, he feels like he is closing the gap in the race.
"I'm very pleased where we are now," Woolf explained. "And in a race in which we're seeing Republican surges all across the country, and closely competed congressional races, what we're seeing here is a Democratic surge, and that's very exciting."
The Democrat from Elizabethtown says the three-week listening tour he took at the beginning of the campaign has helped him understand voters' concerns. A WWNY/Siena poll released in mid-September showed Stefanik with a 13 point lead over Woolf, but a recent Harper poll shows the gap closing to eight percent.
Tomorrow night's debate is the first of this election season and will feature all three candidates, including the Green Party's Matt Funiciello.