Students get hands-on education at Election Day polling locations
College students across central New York today are learning valuable lessons this Election Day. Many students from different colleges and universities are fanned out at polling places across Syracuse and Onondaga County, interviewing voters or volunteering to help.
Jonathan Rowe, who attends Onondaga Community College, has been what's called a "gatekeeper" at the Elmwood School polling location in Syracuse, since polls opened this morning.

"Good morning, do you know what district you are voting in?" he says to one voter walking into the location.
Rowe, a general studies major, says the one thing he's noticed is the demographics of the voters he's welcomed.
"There aren't as much young people voting these days," Rowe said. "Right now, mostly elderly people are here voting, and I feel like the younger generation needs to be involved."
He'd like to see more younger people casting a ballot.
"A lot of people feel their vote doesn't count," Rowe explained. "A lot of people don't realize the power their vote can have, and the effect they can have on the government. I feel if more people understood how important voting is, and were more educated about it, they'd understand its importance."
Rowe, who's from Horseheads, says he'll be taking part in the process by way of absentee ballot.
Newhouse students talk to voters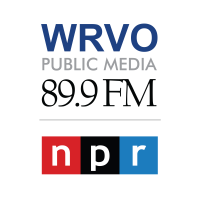 Voter turnout appeared to be steady around Onondaga County. At least according to reports from students at Syracuse University's Newhouse School of Communications, who were out reporting from polling sites around the county. But the students also found many voters are older and vote every election cycle.
Twenty-five year old Matt Jones, who is active in Democrat Party politics was one of the exceptions and voted in Solvay early this morning. Jones says this year especially, younger voters are the key to party wins.
"It's more representative of what America really is and not just these races being decided by a smaller group of active voters," Jones said.
Midterm elections typically have lower turnout than presidential years. But Lee Conant, who voted in Syracuse, says she strongly believes things will change if people participate and vote.
"It drives me crazy people who say 'oh it won't make any difference', but it will. If all the 'won't make a difference' voted, it would make a big difference," said Conant.
Polls are open until nine tonight.