Algal bloom battle gets funding in new state budget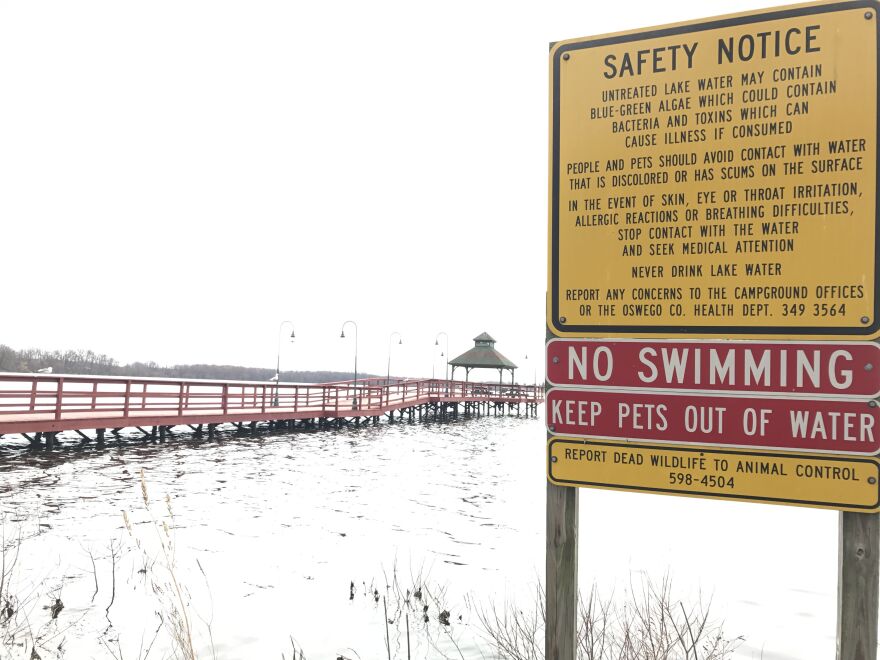 New York's new budget sets aside money to combat harmful algal blooms that have closed some of the state's lakes and threatened the municipalities that use them for drinking water. The funding would be a welcome relief for several communities in central New York that have been battling the blooms for years.
Fulton's 700-acre Lake Neatahwanta has been plagued for years by toxic blue-green algae and other issues, like unsafe bacteria levels. It's kept Neatahwanta's beaches closed since 1988. The city has been removing sediment from the lake for four years now to fix the problem. Mayor Ron Woodward says that will enable the flow of water to clean it naturally and starve the algae of the runoff from surrounding farms it uses to grow.
"A lot of those nutrients in the form of sediment have gotten into that lake," Woodward said. "Our goal is to remove all of that sediment and then once you do that, there's no more nutrients for the algae blooms."
Woodward says Fulton could use some of the $65 million the state is making available to continue that dredging because their grant money has dried up. The investment from New York state comes from the $2.5 billion Clean Water Infrastructure Act and the $300 million Environmental Protection Fund.
All lakes impacted by harmful algal blooms will be eligible to apply, not just the 12 identified as priorities in Gov. Andrew Cuomo's original proposal.
In the past, algal blooms on other central New York lakes, including Skaneateles and Owasco lakes, have threatened drinking water sources for cities like Syracuse and Auburn. The new budget included an additional $2 million to help Auburn design, engineer and construct upgrades to its drinking water treatment systems.