Syracuse approves new flood plain maps; Onondaga County waives sewage fees for Land Bank
sewerTM.mp3
Land Bank sewer fees waived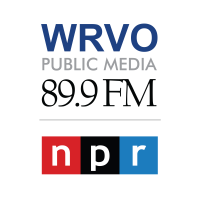 The city of Syracuse has adopted new floodplain maps released by the Federal Emergency Management Agency. More than 600 properties in Syracuse have been added, bringing the total to more than 1,600 properties that could be required to have flood insurance.
Syracuse Common Councilor Jean Kessner said the city needed to adopt the maps so affected residents can get a discount on flood insurance. That discount is about 15 percent. Kessner also said residents can appeal the decision if their property is now on the flood maps.
"There is an opportunity coming up in order to have attorneys there, who can help you appeal your designation on the flood maps," Kessner said. "It's been done, people exempt out. Learning all about it and seeing if that is something you want to do, there will be an opportunity for you to do that and not have to pay for the privilege. People will be there to help."
The meeting will take place September 8 at the Southwest Community Center in Syracuse. The Destiny USA shopping complex is one property in the flood zone that has been exempted from the new maps. So far, more than 200 properties have been taken off of the new flood zones in Syracuse.
County waives Land Bank sewage fees
Onondaga County will waive the 2016 sewer fees that the Syracuse Land Bank pays the county for Land Bank acquired properties. That totals about $270,000. Syracuse Common Councilor Chad Ryan called it a step in the right direction.
"It's a tricky situation with a few different sides," Ryan said. "But then when you step back, we're all in this together, let's figure this thing out. I'm glad to see something got done. That being said I would like to see a plan for the future."
Ryan suggested allowing a few more years of county sewage fee exemptions for properties that take longer to sell.
In 2015, Katelyn Wright, the executive director of the Land Bank, said that waiving those fees was critical because it eats away at the Land Bank's operational expenses. At the time, Onondaga County Legislature Chairman Ryan McMahon did not think the county would waive sewage fees across the board because the county forfeits back taxes when the Land Bank acquires a property.
The Land Bank has sold more than 300 properties since it started acquiring tax-delinquent properties in 2013.