Big dreams realized: Syracuse's Bhutanese refugees celebrate citizenship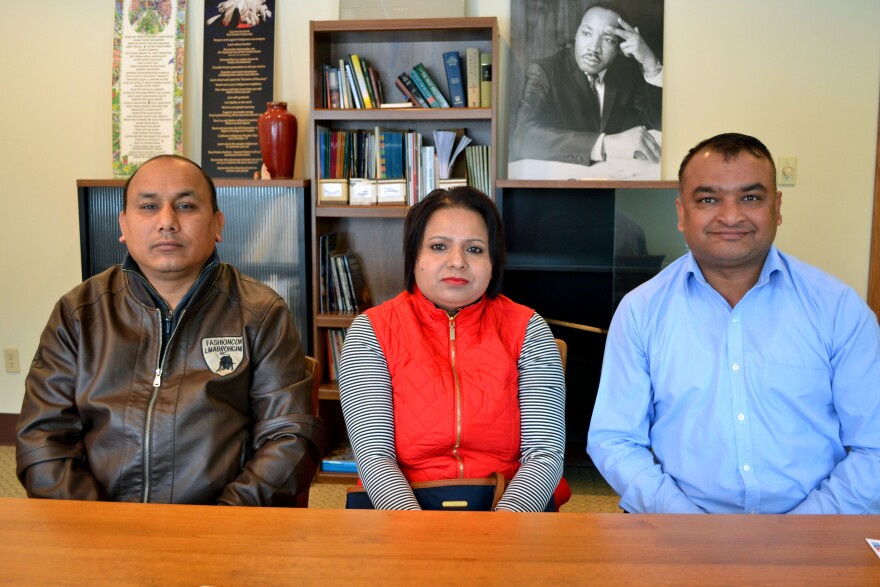 Sumitra and Maniran Paudel arrived in Syracuse from a refugee camp in Nepal in 2008, some of the first Bhutanese refugees to resettle on the city's north side.
"When we came here the first time, we had a big dream," Maniran said.
Today, he and his wife are part of a Bhutanese community here that numbers around 3,000. The couple earned their U.S. citizenship a year ago. With more sworn in earlier this week, about 150 can now call themselves Americans.
Bhutanese refugees that have been resettled in Syracuse are celebrating their new home today, marking the time when they first started arriving in the U.S. several years ago.
Maniran and Sumitra have jobs and a car now, and they've adjusted to life in a city from a rural refugee camp.
"But at first we feel like, it's too hard, but now it's okay, we are satisfied with what we have," Sumitra said.
Now Sumitra reaches out to new arrivals, offering them rides and a promise things will get easier. "We tell them not to worry, so we help them when they need help," she said.
The Paudels are ethnically Nepali, though their ancestors settled in neighboring Bhutan. In the early 1990s, Bhutan's monarchy revoked the citizenship of ethnic Nepali and expelled them, forcing them into refugee camps in Nepal.
Sumitra says she'd been without a home for almost her whole life. But now, if someone asks if she has citizenship, she can say yes. "After 37 years, I have a citizen[ship] in my hand now," she said. "I'm so happy about that."
The Paudels have two boys, ages 13 and 10. They're being raised to speak Nepali along with English, and learn Bhutanese customs.
"We expose ourselves to the other community and we want to be a role model here in America to show the other communities that we can live side by side," Maniran said.
He says they'll learn the cultures and languages of America and the different refugee populations that now make up Syracuse's north side, but Maniran says they won't forget theirs.