'No indication' that Fort Drum soldiers will be part of Afghanistan mission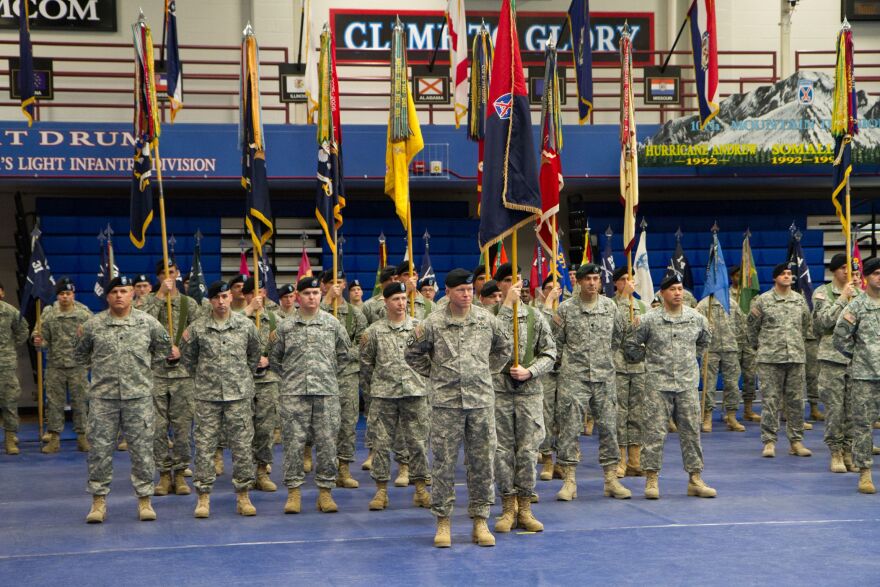 President Donald Trump is committing more troops to Afghanistan, and that could include some soldiers from Fort Drum.
Brian Ashley with the Fort Drum Regional Liaison Organization says Fort Drum has been a fixture in Afghanistan since the beginning of what has become America's longest war.
"The 10th Mountain Division was essentially the first unit on the ground into Afghanistan back in 2001 and we were among the last elements - in terms of combat - to leave Afghanistan," Ashley said.
During their deployment to Afghanistan, 10th Mountain Division soldiers were involved in combat and training of Afghan soldiers. That's part of what Trump hopes to accomplish with this latest surge.
Ashley says there's currently no indication that the 10th Mountain Division will return to the conflict, but he says the brigades are in training and will be ready if called.
"It's usually pretty rare that we have all of the division back home and right now we are enjoying having men and women of the 10th Mountain Division home, except for that small element of the combat aviation brigade," he said. "But we know their mission is not to stay at home. Their mission is to go out and defend freedom and respond whenever they are called and to wherever they are needed."