0000017a-3c50-d913-abfe-bd54a8ce0000Stay up-to-date with the latest 2020 election news from NPR and WRVO. [Note] Please refresh this page as it will be automatically updated daily throughout the election year.
Live coverage: Republican National Convention, Wednesday, August 26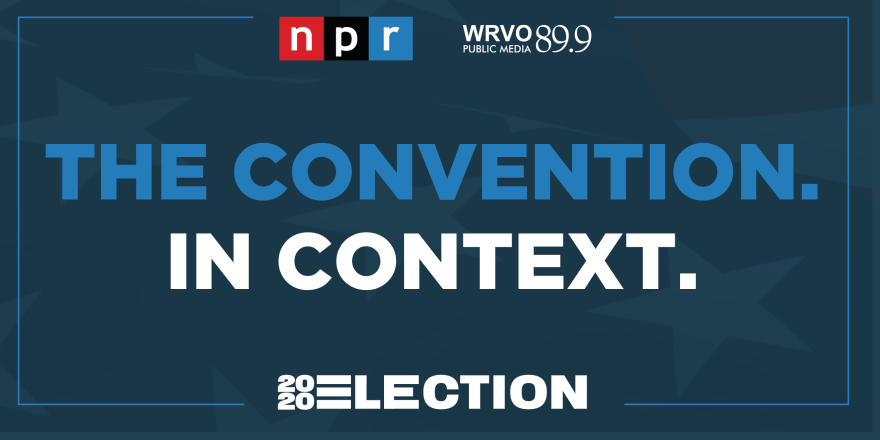 NPR and WRVO's live special coverage of the Republican National Convention continues tonight, Wednesday, August 26. Listen on-air and online from 9 – 11:30 p.m. EST with live analysis from NPR's Ari Shapiro and Michel Martin. Before tonight's continuing coverage, catch up with 4 takeaways from last night, including First Lady Melania Trump's speech.
NPR will also provide a liveblog analysis of the convention tonight, available below. Wednesday's speakers include -- Vice President Mike Pence, Second Lady Karen Pence, Senator Marsha Blackburn, Representative Elise Stefanik (R-Schuylerville), and Lara Trump.