Coverage of the 2016 presidential election from NPR News and related blogs, including candidate profiles, interviews and talking points.On-air specials will also be broadcast as Election Day approaches, including the Iowa caucus and New Hampshire primary.WRVO also provides coverage of regional elections both on-air and online.
Tenney claims GOP primary victory in 22nd Congressional District
WellsLost22_MS.mp3
WSKG's Monica Sandreczki's story on Steve Wells.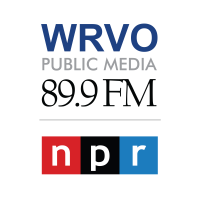 Republican primary voters in the 22nd Congressional District elected Assemblywoman Claudia Tenney to represent them Tuesday. She defeated her two GOP opponents, Cazenovia businessman Steve Wells and Binghamton teacher George Phillips, capturing 41 percent of the vote.
Tenney finally won the party's ticket after losing this very primary race in 2014 to then-incumbent Rep. Richard Hanna, who's now retiring. He endorsed Wells, her more moderate opponent.
At a victory party Tuesday night, Tenney thanked voters for standing by her in the wake of an onslaught of negative ads, which were in part funded by the Oneida Indian Nation.
"It's been really tough and really just hard to watch these commercial, pinning me with [former Assembly Speaker] Sheldon Silver, of all people," Tenney told the crowd. "It just shows you the dishonesty in the campaign against us. I'm just really relieved the voters, the majority of the voters, were able to see through this," said Tenney.
But Tenney released her own attack ads and a website that chastised Wells for his company's former campaign donations to Gov. Andrew Cuomo. And, she unsuccessfully challenged some of Phillips' ballot signatures. Still, Tenney said those criticisms were fundamentally different from the ones brought against her.
"This is the truth, we're talking about issues," Tenney said. "I talked about what my opponents were doing. I didn't try to say my opponents were something they weren't."
Key to Tenney's victory was her success in Oneida County, her home turf and the largest of the eight counties in the district. That's despite the fact that the Oneida County Republican Committee chose to endorse Wells earlier this year.
Wells had never run for elected office. On Tuesday night, after admitting defeat, he didn't rule out the possibility of another run in the future, especially because he hadn't planned to run this time.
"It's a participatory democracy, so people need to get up and vote, or even better, get up and run for public office instead of just complaining about it. So that's why I did it," said Wells.
Wells congratulated Tenney on her victory, but did not endorse her.
Tenney now goes on to face the Democratic candidate, Broome County Legislator Kim Myers, this fall.
WSKG's Monica Sandreczki contributed to this report.